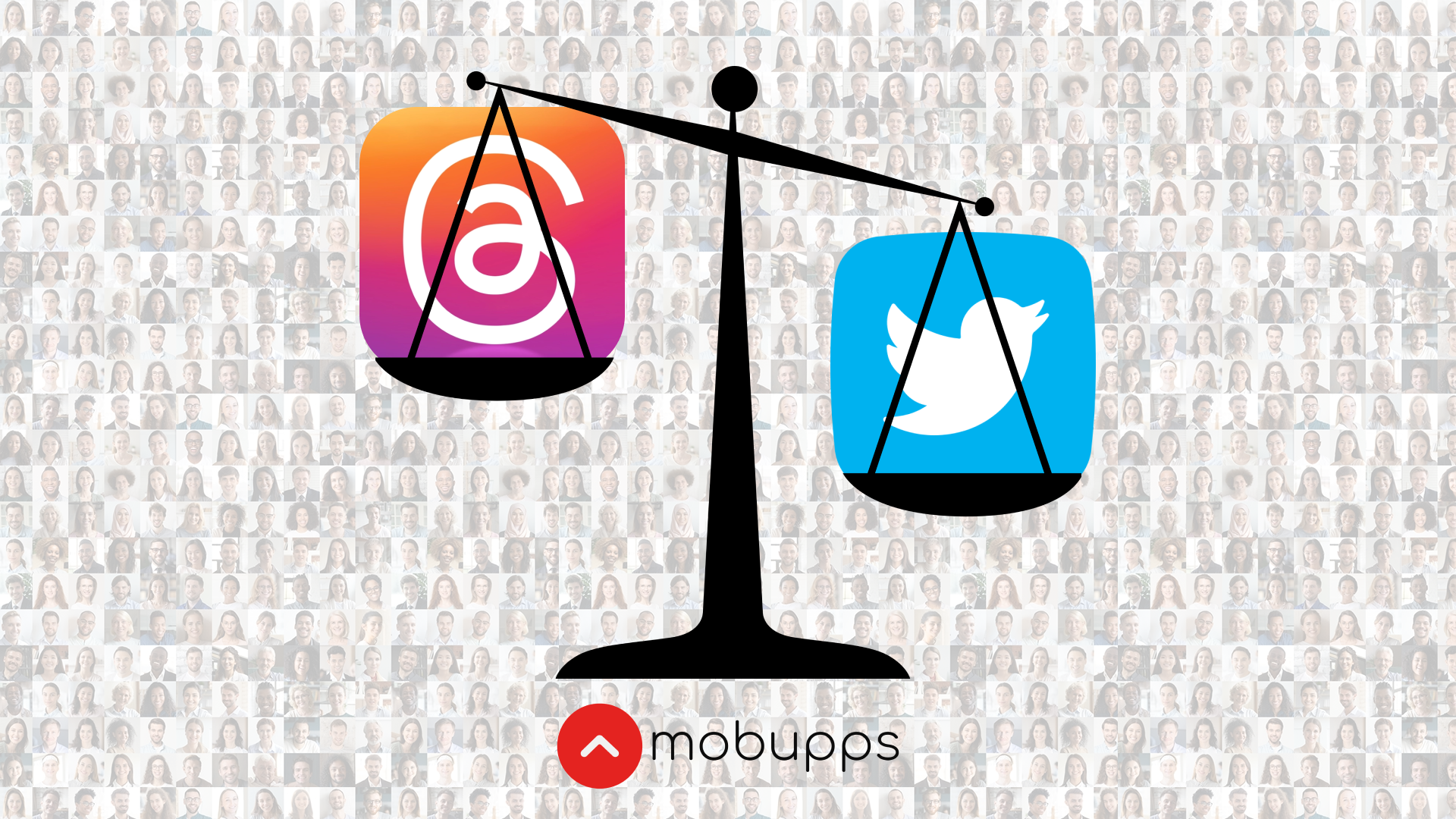 Threads taking on Twitter with more censorship?
On July 5, 2023, Mark Zuckerberg introduced Threads, an app built by the Instagram team for sharing text. Whether you're a creator or a casual poster, Threads offers a new, separate space for real-time updates and public conversations. Meta is working toward making Threads compatible with the open, interoperable social networks that, maybe, can shape the future of the Internet.
Billions of people worldwide connect over photos and videos on Instagram. Meta's vision with Threads is to take what Instagram does best and expand that to text, creating a positive and creative space to express your ideas. Like on Instagram, with Threads, you can follow and connect with friends and creators who share your interests – including those you follow on Instagram and beyond.
Mobupps couldn't miss such news and decided to briefly tell you all details in this article.
How to get started with Threads?
It's elementary: use your Instagram account to log in. Your Instagram username and verification will seamlessly transfer, allowing you to personalize your profile exclusively for Threads.
A private profile will be the default setting upon joining Threads for users under 16 years old (or under 18 in certain countries). You can follow the
identical accounts as on Instagram and connect with like-minded individuals who share your interests. Threads also incorporate essential accessibility features on Instagram, including screen reader support and AI-generated image descriptions.
Your Threads feed comprises threads shared by people you follow and recommended content from new creators you may not have discovered yet. Posts can be up to 500 characters long and may include links, photos, and videos up to 5 minutes. Additionally, you can effortlessly share a Threads post to your Instagram story or as a link on any other platform of your choice.
Why was Threads made so fast?
Reason 1: In November 2022, about half of Twitter's 7,500 employees were fired, and the trust and security teams were hardest hit.
The areas of Twitter impacted the most by Musk's cuts include its product trust and safety, policy, communications, tweet curation, ethical AI, data science, research, machine learning, social good, accessibility, and even certain core engineering teams, according to tweets by laid-off employees and people familiar with the matter. Then most of these people were most likely hired by Meta and started working on new projects.
Reason 2: In March 2023, Twitter posted on GitHub part of the source code with the recommendation algorithm that affects the appearance of tweets in the "For You" tab.
According to the head of Twitter Elon Musk, the algorithm is so complex that it is not understood even within the company. He warned that people would find "a lot of nonsense" in it, but the businessman promised to correct them as they were discovered.
However, many programmers were still able to figure out the complex code, and those who worked on Twitter even more so. There is a team of professionals and the source code for the recommendation ranking algorithms. That's enough for a new social network from Meta!
What social network will be chosen by users?
Threads and Twitter have different censorship approaches, reflecting the platforms' distinct nature and policies.
Twitter, as a public microblogging platform, aims to provide a space for free expression and open dialogue. However, it does have policies in place to address abusive behavior, harassment, hate speech, and other forms of content that violate its rules. Twitter employs a combination of automated systems and human moderation to enforce these policies. While the platform strives to strike a balance between allowing diverse perspectives and maintaining a safe environment, it has faced criticism for inconsistent enforcement and challenges in addressing harmful content effectively.
On the other hand, Threads, being a messaging app primarily focused on close friends and private interactions, operates under a different framework. It emphasizes fostering more intimate and personal conversations within a smaller circle. As a result, Threads may have stricter control over content since it is designed for communication among trusted individuals. The app is likely to enforce policies that prioritize privacy, user consent, and a sense of security within these private exchanges.
Both Threads and Twitter are subject to certain content moderation measures. The specific approach to censorship may differ based on the platforms' intended use, target audience, and the level of public visibility they offer. So, ask yourself: What to use?