ENGAGING WEB AD EXPERIENCE
ENGAGING WEB AD EXPERIENCE
ENGAGING WEB AD EXPERIENCE
ENGAGING WEB AD EXPERIENCE
Personalized Media Network For Brands
An Experienced Team
of algorithm analysts, data scientists, engineers and product managers is working to develop and improve the machine learning infrastructure and algorithms for DSP technology.
Easy Integration By DSP
Dedicated Account Manager
makes end-to-end integration and manages campaigns.
Easy integration with MMPs
focusing on optimizing your campaigns for key KPIs like ROAS and CAC.
Brand Protection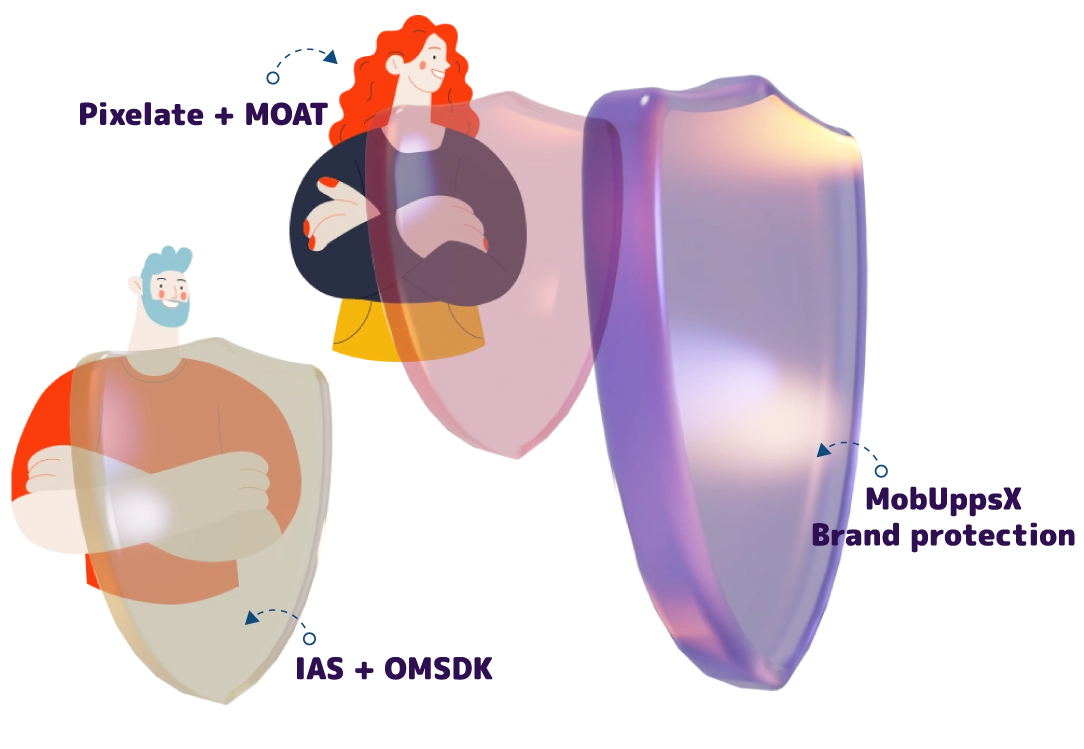 Our DSP
is integrated with Exchanges that implement thorough vetting processes of their publisher apps and typically have their SDKs installed in the app. We also make use of Pixelate, IAS, OMSDK and MOAT.
Optimized User Acquisition By DSP
Full Transparency
Control
Wide Range Inventory
Progressive Reporting
dCPM -
primary model
CPI model in
certain cases
CPM model with
optimization on CPA
dCPM -
primary model
CPI model in
certain cases
CPM model with
optimization on CPA
MobuppsX Publishers & Partners






















TRY NOW