Mobupps i/RTB Fraud Prevention
Fraud detection and prevention is a critical activity in any company. Every year, companies lose more and more money to scammers. Fortunately, Mobupps' clients and partners are not one of them. Many solutions exist to help mitigate the risk to a business. Our years of experience say: "Protect your business faster and more efficiently using fraud detection APIs." Since Mobupps has been a partner of Pixalate for a very long time, we have entrusted our traffic protection from advertising fraud to the Pixalate API.
Where Does Mobupps Use Ad Fraud API, and Why?
Mobupps uses anti-fraud tools in almost every product. i/RTB is no exception. It is a real-time bidding platform that improves media trading efficiency and optimizes advertising commissions with direct access to over 100 primary SSPs and DSPs worldwide. This all-in-one algorithmic advertising solution maximizes the value of impressions and revenue while providing an unlimited media monetization solution, global reach, and high fill rates of up to 100%.
Our key reasons to use the Ad Fraud API:
Ability to check advertisements in Prebid mode
Opportunity to configure restrictions for each publisher individually
Keep the brand safe by preventing malware, redirects, low-quality content, and broken ads.
API Transparency
Pixalate has been accredited by the Media Rating Council (MRC) across various measurement metrics and MRC-accredited measurement areas since 2015. To merit continued MRC accreditation of the Service, Pixalate:
Adheres to the Council's Minimum Standards for Media Rating Research and any applicable measurement guidelines issued by the Interactive Advertising Bureau and the Mobile Marketing Association;
Provides full and complete information to the Council regarding all details of its Analytics platform operation(s);
Conducts its measurement service substantially in accordance with representations to the subscribers and the Council;
And submits to, and pays the cost of, thorough annual audits of the Service by CPA firms engaged by the MRC.
The ad fraud technology we used in iRTB detects invalid traffic in Pixalate Analytics, pre-bid block lists, and the Media Rating terminal. Invalid traffic is generally defined as fraudulent traffic that does not meet certain criteria for ad quality or completeness or otherwise does not constitute legitimate advertising traffic that should be included in the metrics calculation.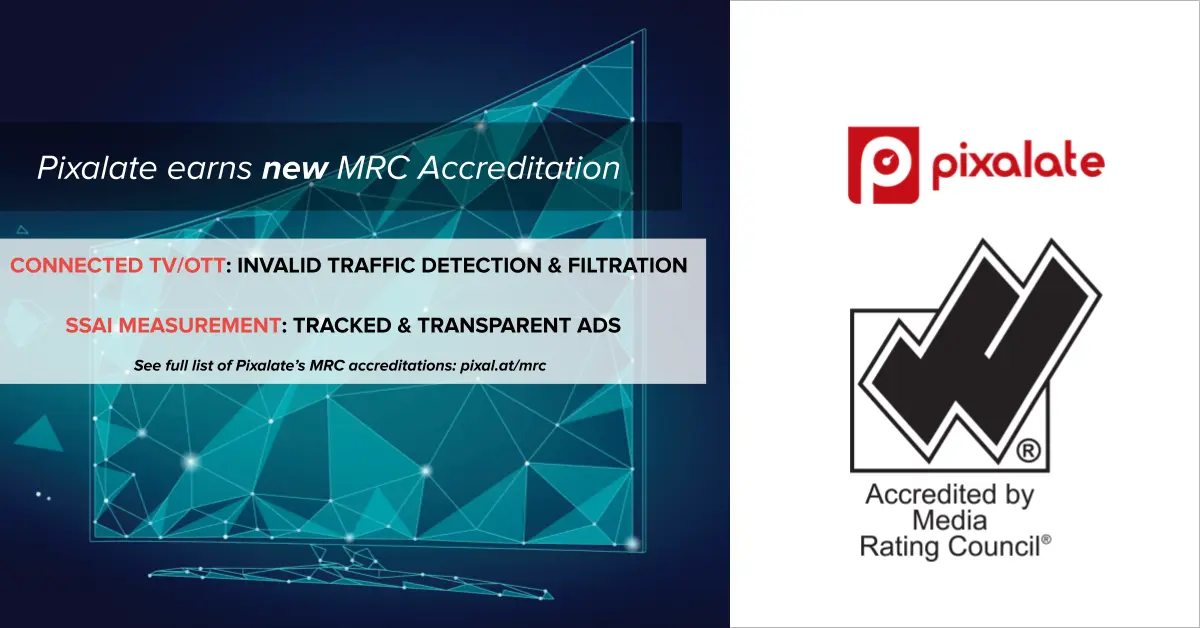 "Monarch" Was Successfully Neutralized
Mobupps trust our i/RTB fraud prevention technology to Pixalate, because of many successful cases. One of them is Monarch.
Pixalate researchers have noticed that Roku apps designed for passive viewing have fallen victim to a scam involving OTT and connected TV (CTV) content. Pixalate has observed the spoofing activity across over a dozen apps from at least four different app developers including political advertising groups, luxury car manufacturers, and CPGs. The structure of the apparent scheme was the same on all apps observed.
Monarch, an OTT/CTV advertising scam, violated MRC rules by running Sophisticated Invalid Traffic (SIVT). The specific types of SIVT identified in this framework included misrepresentation of application data and falsified measurement events, as defined by the Media Rating Council (MRC).
Additionally, the "Monarch" discovery showed that no intermediary device was required to carry out OTT/CTV ad fraud attacks. Scammers have devised ways to apparently steal these lucrative ad dollars directly from actual OTT/CTV devices.
But, despite such a global threat, Pixalate API figured out the nature and characteristics of fraudulent traffic and eliminated it.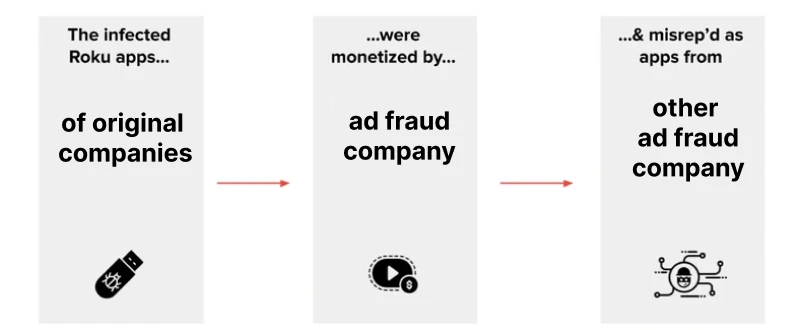 What Kind of Ad Fraud Can Be Eliminated?
Invalid Traffic

Prevent Spoofing

Identify fake users

Detect suspicious ad signals

Pixalate's API makes all processes easy for Mobupps' clients and partners. It helps with reducing clawbacks, protecting your revenue, improving traffic quality, preventing 40+ types of Invalid Traffic (IVT) & fraud vectors, using the same ad fraud technology as major exchanges, and preventing getting blocklisted. Also, Pixalate's API suite combats fraudulent ad activity across iOS, Android, Roku, and Amazon Fire TV.
The Mobupps team is available to answer any questions you may have about i/RTB fraud prevention. Protect your traffic against ad fraud with a simple click.