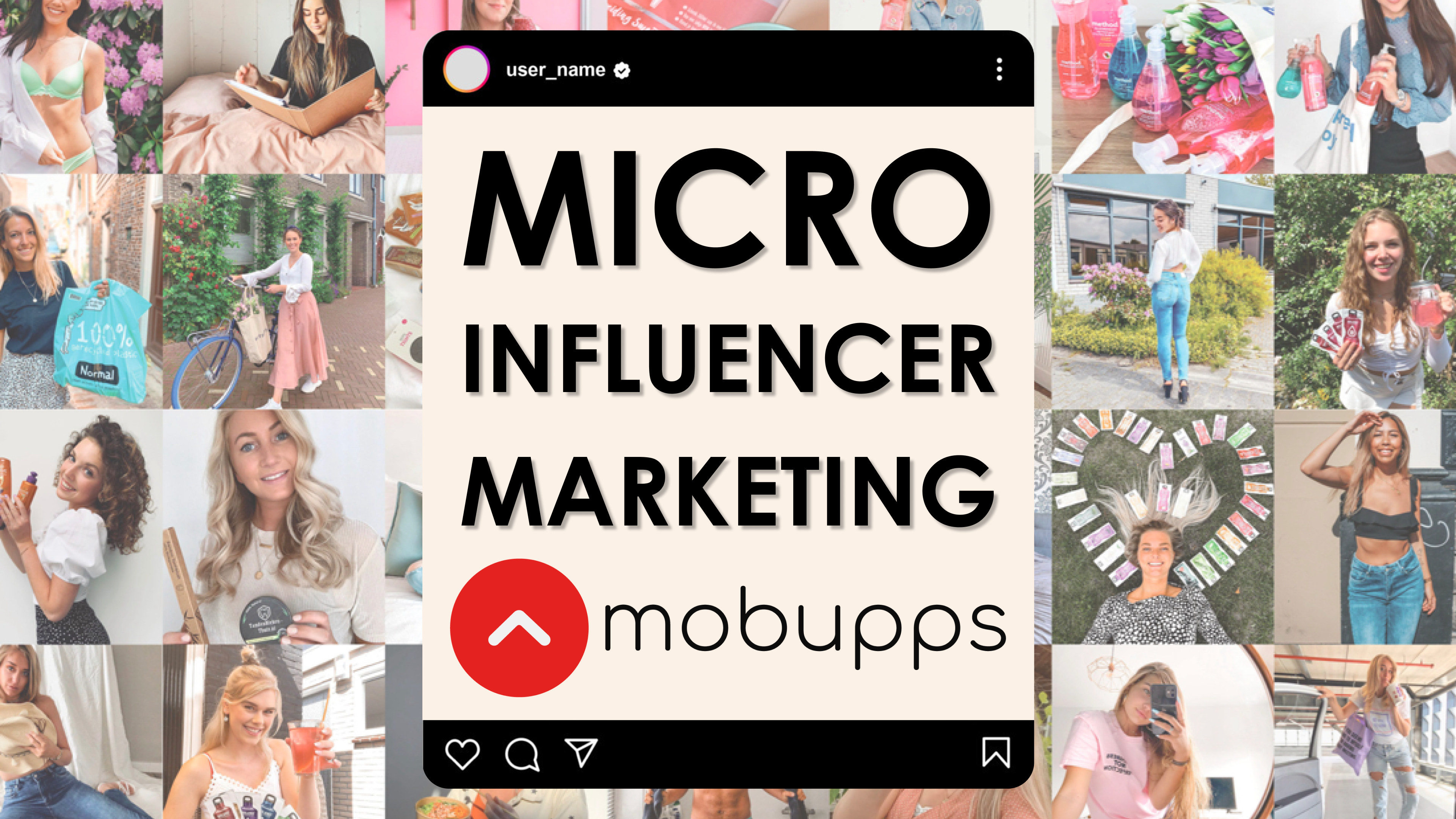 Micro-Influencer Marketing Maximizes Your ROI
Have you ever bought something from an influencer's recommendation? Probably yes.
Why is this happening? Do you trust this person, or is he just enticingly advertising something you don't need?
Influencers are typically well-known in their particular area of interest and have very high engagement rates from their audiences. Most users believe that micro-influencers need to be trusted because they are more trustworthy and honest. Let's look into this issue in our new article.
The concept known as micro-influencer marketing has recently entered the social media scene. It's the same concept as influencer marketing, but on a smaller scale: brands partner with people with fewer social media followers to promote products or services with authentic visual messages instead of sponsored ads.
Mini-spoiler: The success of advertising depends on a well-chosen micro-influencer. How to find and choose it? We will not torture you. Let's figure it out.
Why work with micro-influencers?
Why would you seek someone with a smaller following to promote your brand? There are four reasons to believe micro-influencers might get better results for your brand. It is the next level for your social media marketing campaign. Mobupps will share those benefits and cover why they are valuable to your marketing strategy.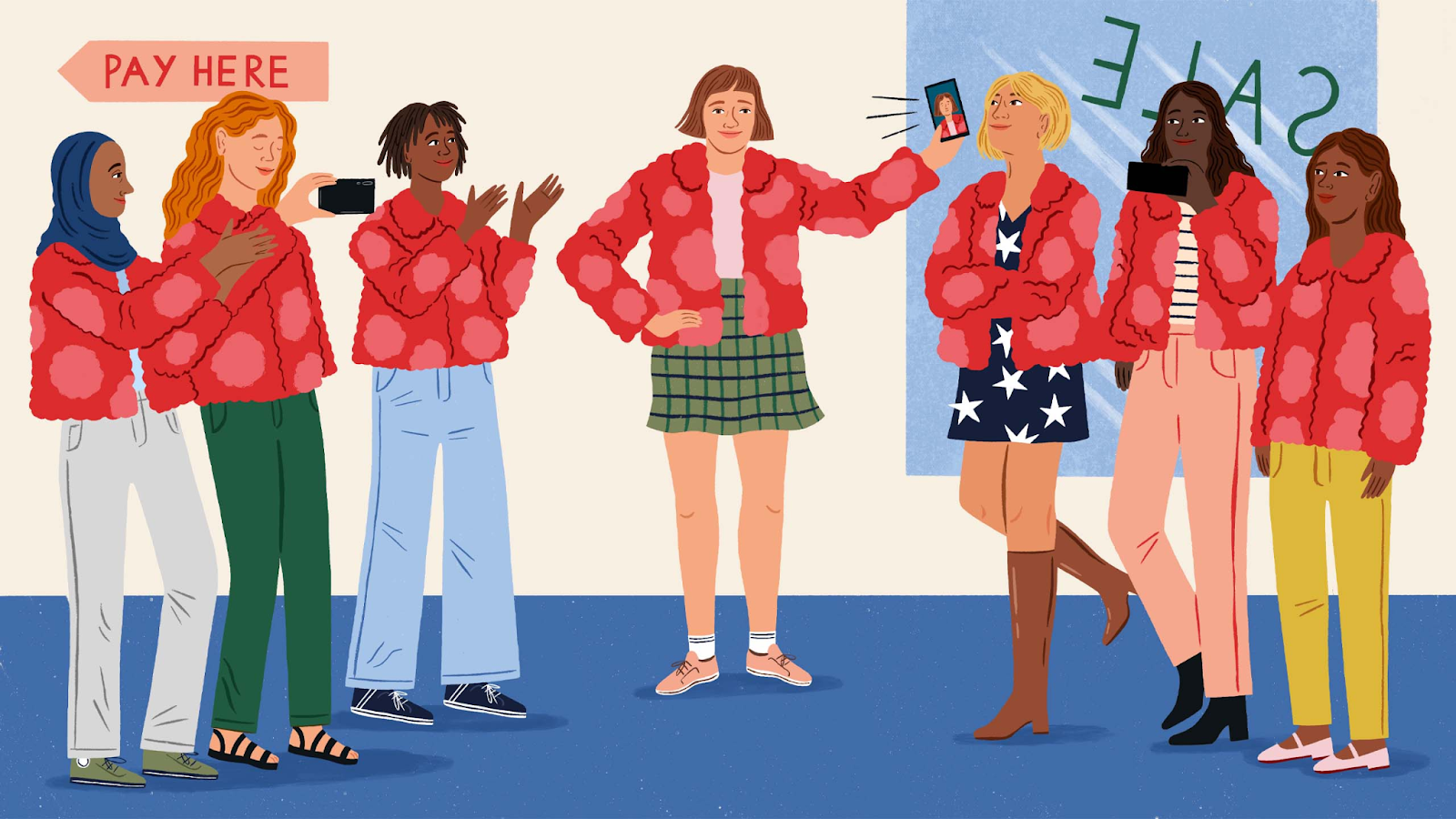 Micro-influencers are more cost-effective.
Small companies have a limited budget for advertising campaigns, and their main goal is effective advertising. Instead of paying just one macro-influencer or celebrity, brands can work with 100 micro-influencers to launch a campaign that spans multiple communities and voices. For micro-influencers with fewer followers, brands may even be able to compensate them with free products.
Some price points you can expect when working with micro-influencers:
Instagram: $100–$500/post
YouTube: $200–$1,000/video
TikTok: $25–$125/video
Twitter: $20–$100/Tweet
Facebook: $250–$1,250/post
When working with influencers with more follower counts, those costs can easily go up to $10,000+ for one post. You will reach a vast audience but at much higher spending.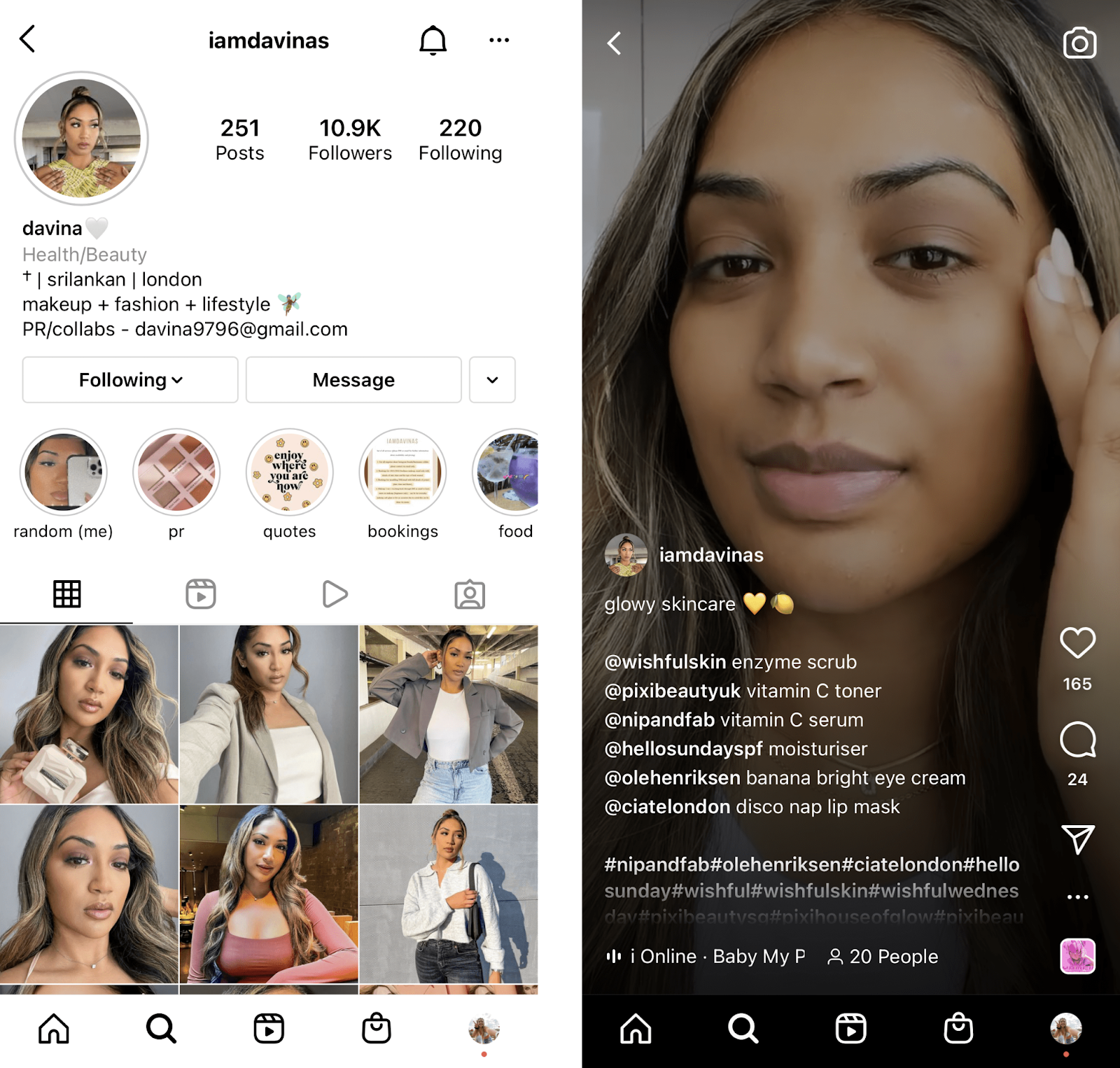 Micro-influencers have higher levels of engagement.
Markerly studied engagement on Instagram and found a surprising trend: the fewer followers an influencer has, the higher their average engagement rate. In their analysis, Markerly identified a graphical breakdown of how likes and comments decline as followers increase.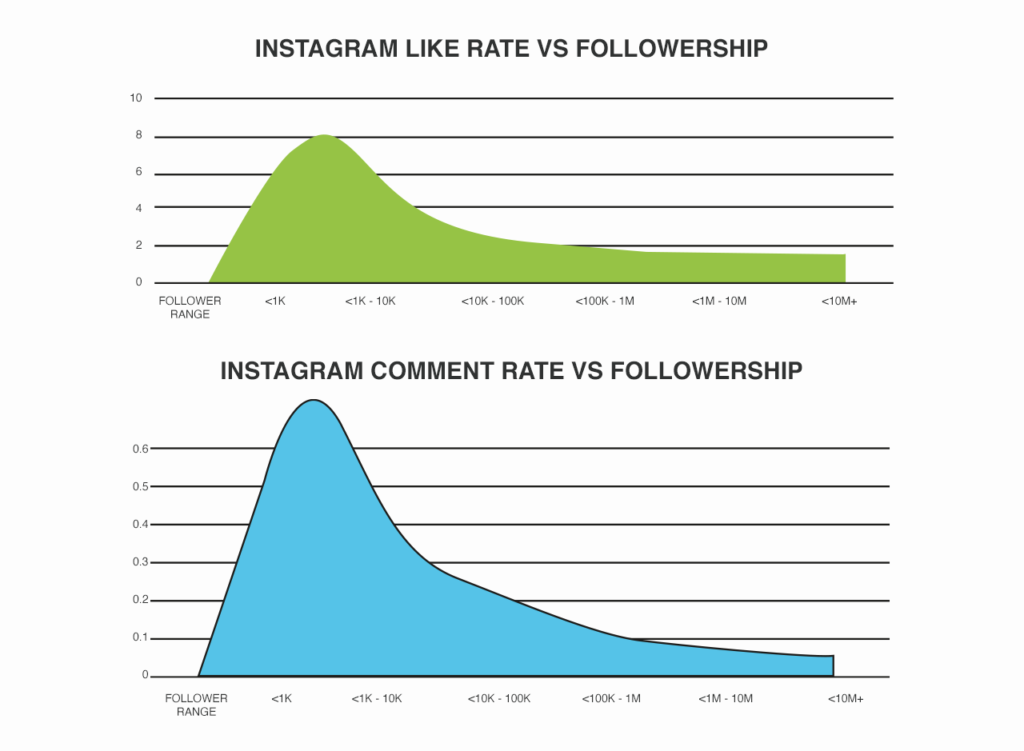 Micro-influencers have a more targeted audience than influencers with hundreds of thousands and millions of followers.
A clothing brand wanted to collaborate with a celebrity with millions of Instagram followers, but most of those followers may not be interested in fashion.
Instead, if a clothing brand were to reach out to 100 fashion bloggers with 1,000 followers each, it could reach a smaller but targeted and interested audience. The coverage itself is not as important as the return on the budget spent.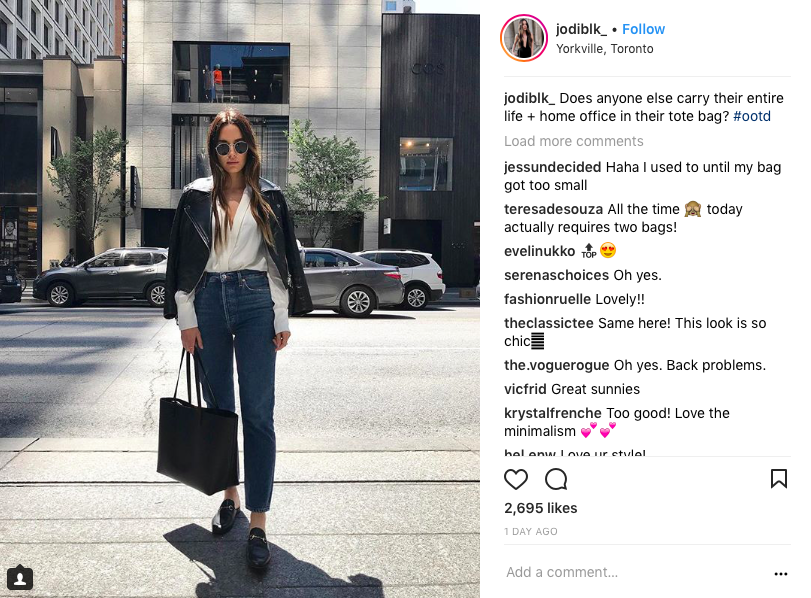 Micro-influencers are more authentic.
Instagram algorithms have been updated to determine that micro-influencer content is more amusing to users than celebrity content.
Micro-influencers know their audience well, which makes them experts at understanding what will work for a brand partnership.
Instagram users with several thousand followers interact with an Instagram-sponsored post, respond to comments, and engage in conversations with followers, and therefore followers may be more inclined to click to learn more about the brand micro-influencers post about.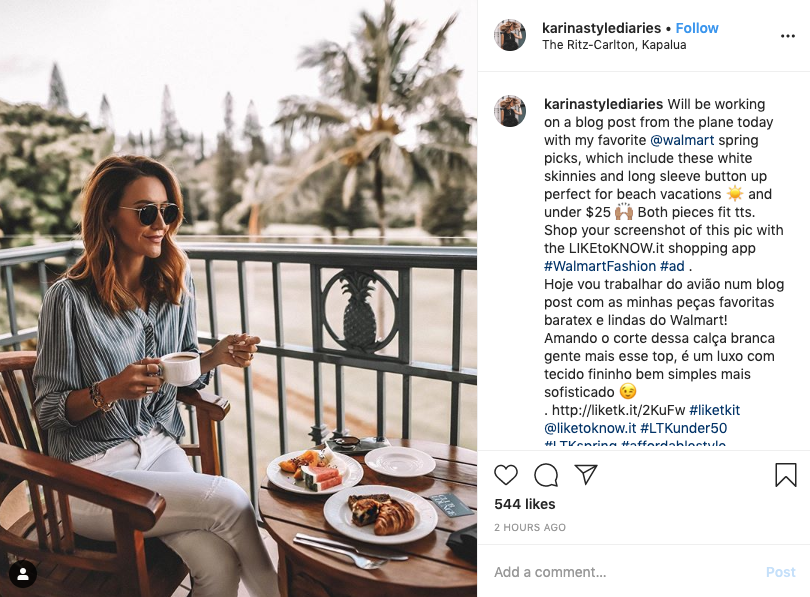 How can you collaborate with micro-influencers?
Mobupps provides remarkable examples to start collaborating with micro-influencers. Choose a couple of content ideas that you can use in your advertising campaign:
Record a video unboxing your brand product.
Tell brand or product stories on Instagram with a carousel.
Use campaign-specific hashtags
Use affiliate promo codes that help increase sales
Post a Reels or TikTok video demonstrating how to use the product
Host a giveaway with micro-influencers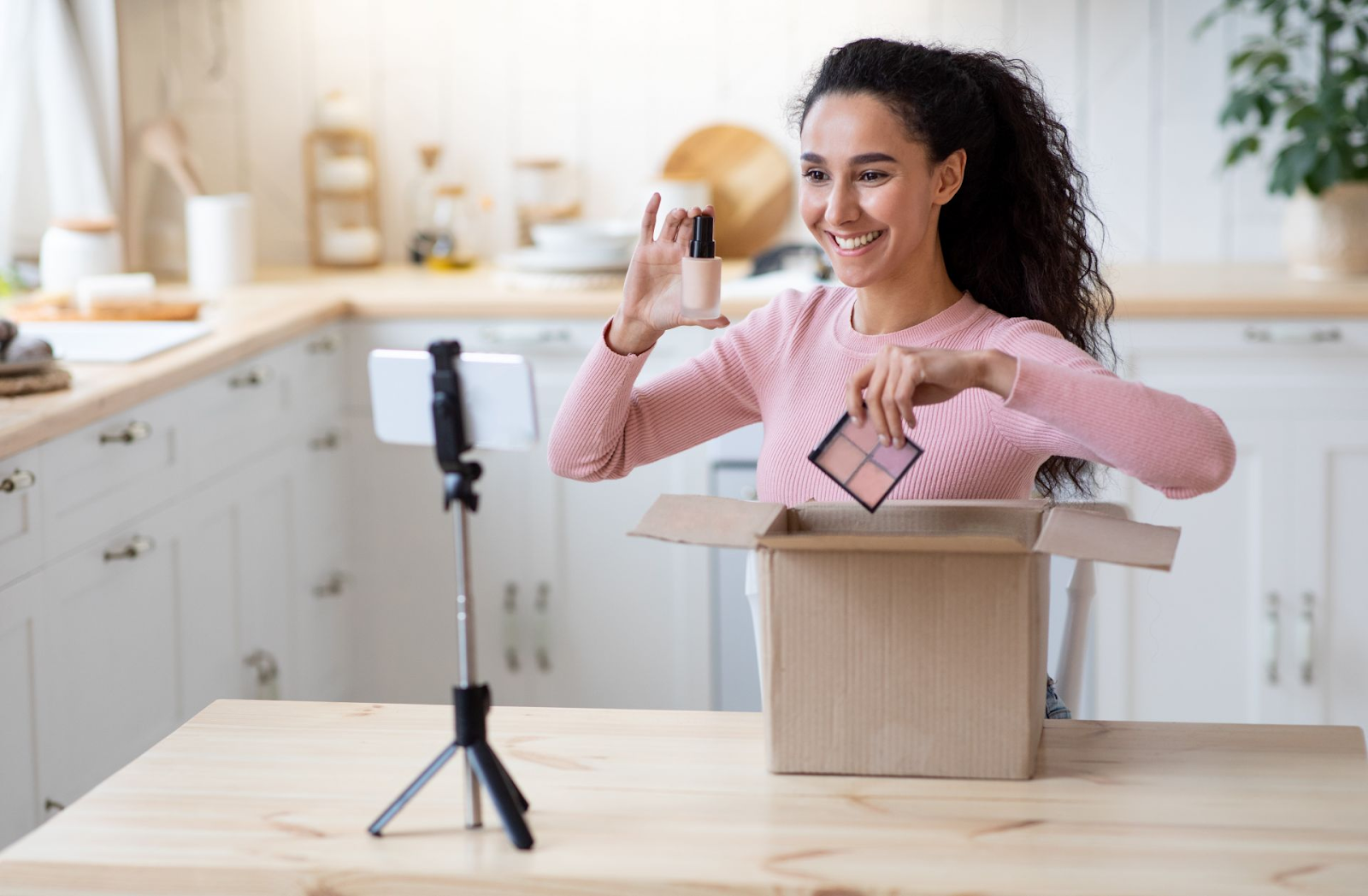 Mobupps recommends adding micro-influencer campaigns to your marketing strategy. We promise it increases brand awareness and social media followers, makes new sales, and improves website traffic.
Enlist a convenient social media tool to help kickstart your search for micro-influencers and track performance on your influencer campaigns.
Find proper micro-influencers to share an Instagram post, and you might be able to generate much more engagement. Using our content ideas, you are bound to create a partnership that steers the right audience in your brand's direction.
Need help with working on your marketing strategy? Contact Mobupps in one click.