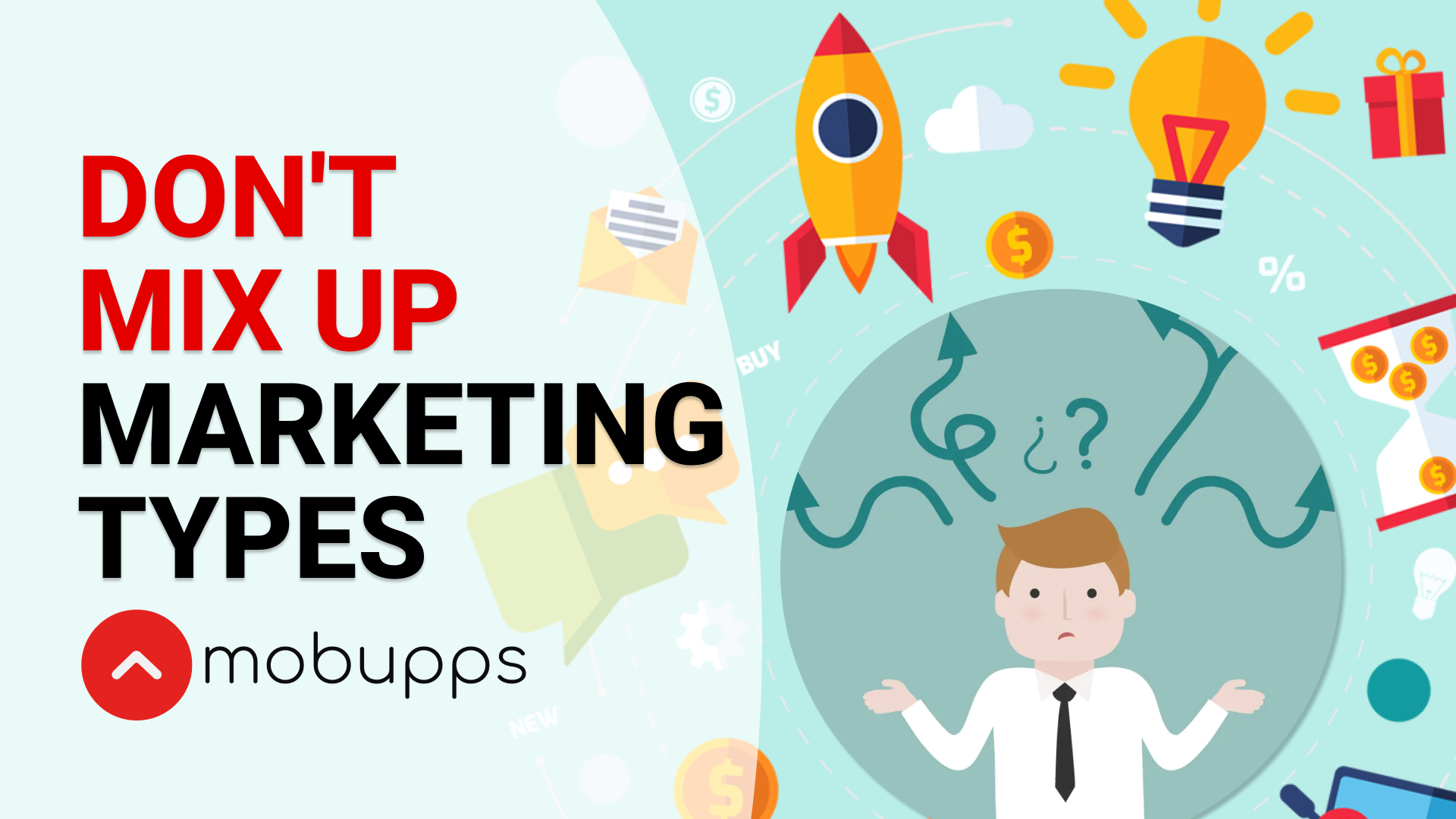 Marketing Types: Part 2
Mobupps recently published an article about different marketing types and briefly described how each of them manifests itself. Of course, there are many more marketing types than 6, and we can't wait to tell you about the rest of the existing forms.
You must understand that marketing, branding, and sales are closely intertwined. At the same time, the marketing strategy is constantly changing and depends on market trends. How to expand the boundaries and capabilities of your company? With the help of a marketing strategy.
The marketing strategy is affected by the company's strengths, capabilities, and goals. And it determines the more accurate results of the marketing plan. Without a tactic, you will be walking the desert without a compass or a map, waiting for your luck.
Simply put, the strategy is to attract potential customers and turn them into customers or retain existing customers. To do this, brands must have a complete understanding of their market, as well as the requirements and desires of their customers. Each company is unique and based on its product, resources, competition, and target market. Choose your marketing type that can lead your company to its intended goals.
Types of marketing
Event Marketing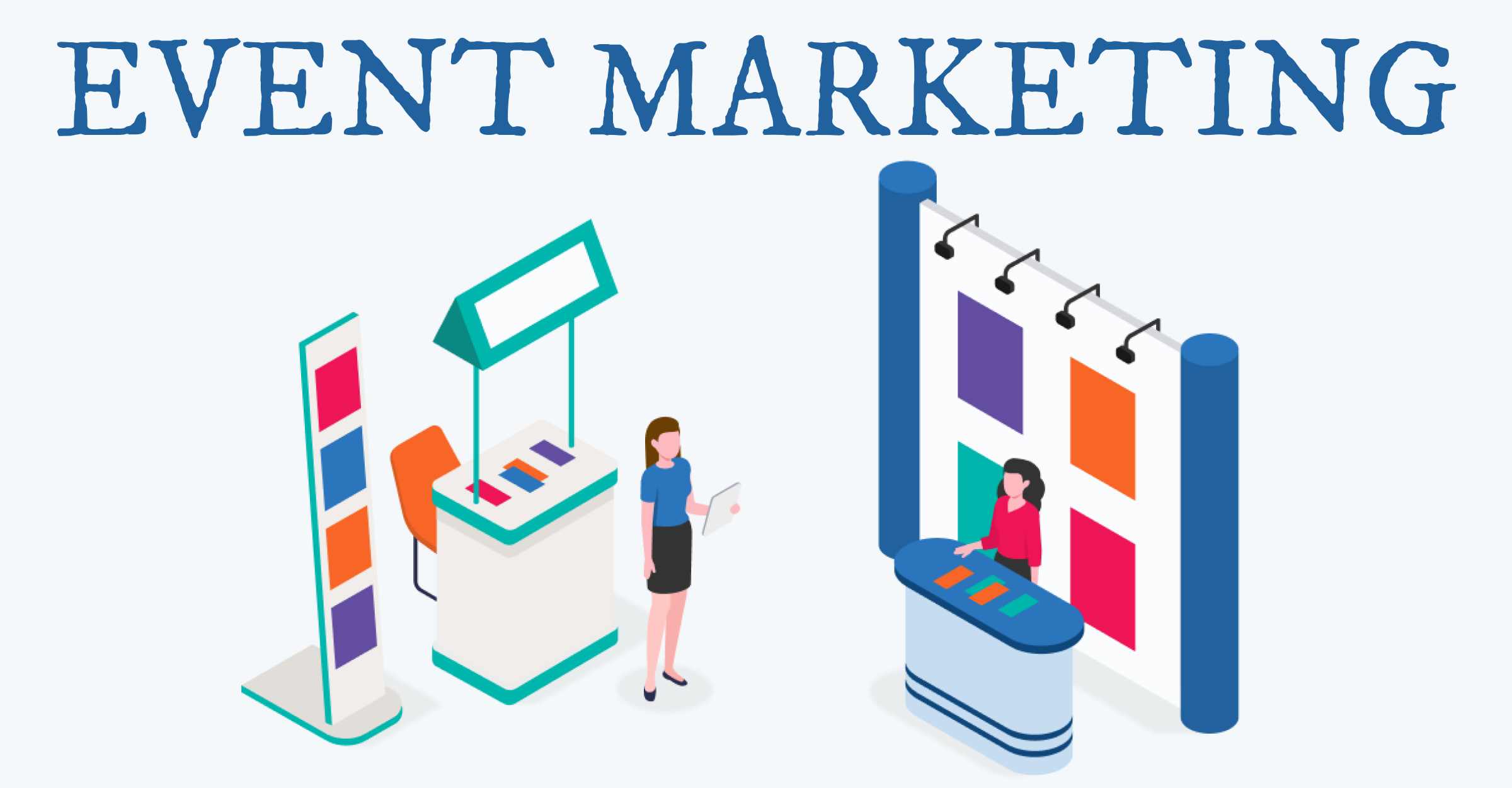 Event marketing is a marketing type aimed at promoting a company and its products through events. Organizing or participating in events increases brand awareness, helps you showcase your capabilities, find partners, and build strong relationships with customers. Event marketing usually involves direct interaction with brand personnel. This tactic, often associated with experiential marketing, requires significantly more time and investment than social media posting.
5K-sponsored pop-up stores, trade shows, ceremonies, product launch celebrations, and networking events are all forms of event marketing. Since the event depends entirely on the company and its audience or customers, a marketing event can take on any kind you can dream of.
Think about what kind of event you can share with potential clients. It should convey the interests of your audience in the first place. After the event, they should have a favorable opinion of your brand, product, or service.
Search Engine Marketing (SEM)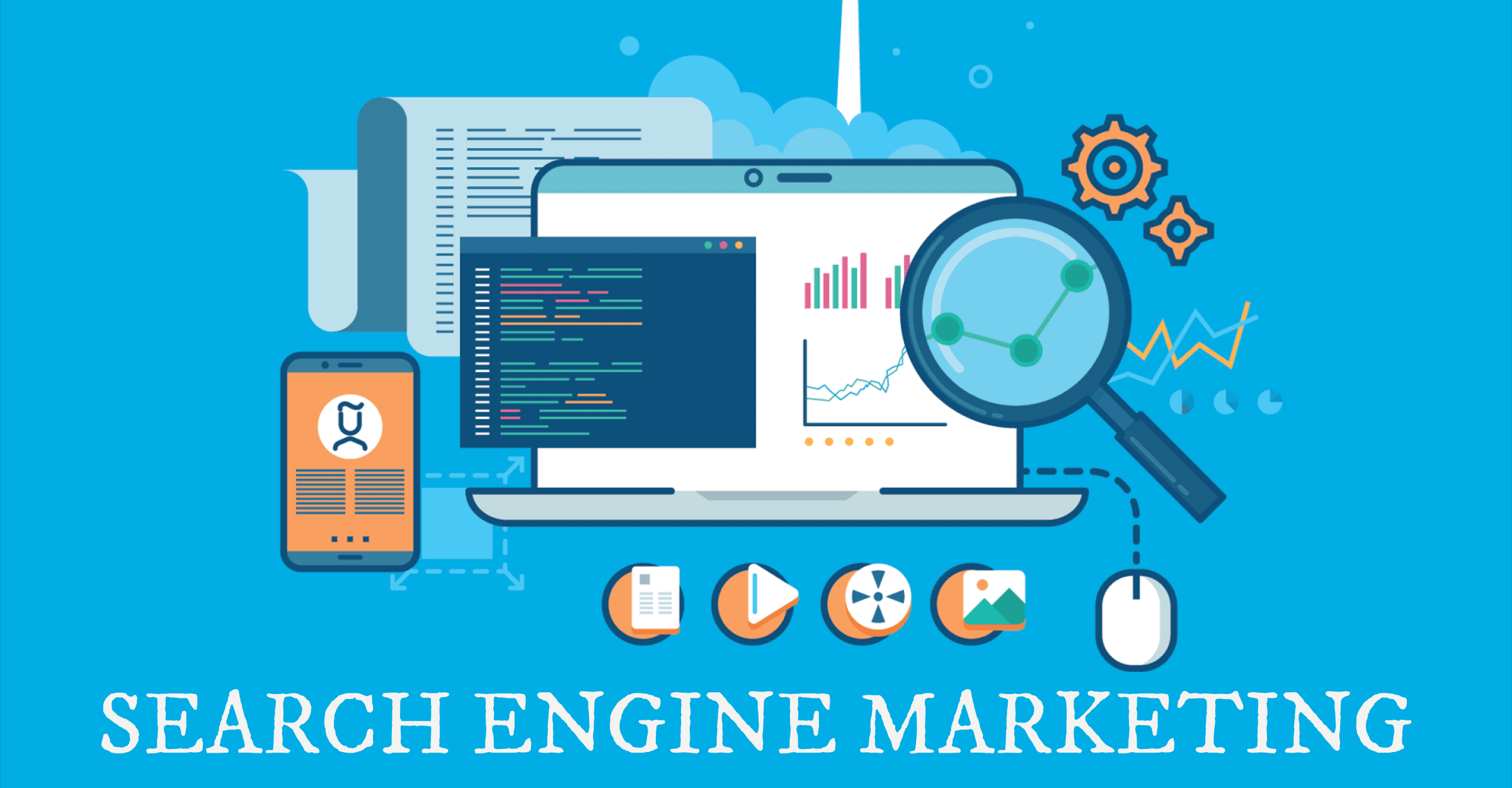 Search engine marketing (also known as pay-per-click or PPC) is a marketing method in which companies pay to have a link to their website appear prominently on search engine results pages. Brands should prioritize SEO because it is the most feasible and cost-effective strategy to understand and engage customers at critical times.
Two contrasting methods can be used for search engine marketing: paid search and organic traffic growth. While paid search results are almost instantaneous, organic growth takes a little longer. On the other hand, organic growth produces significant results over a more extended period and is also free, making it the best SEM practice.
Visual Marketing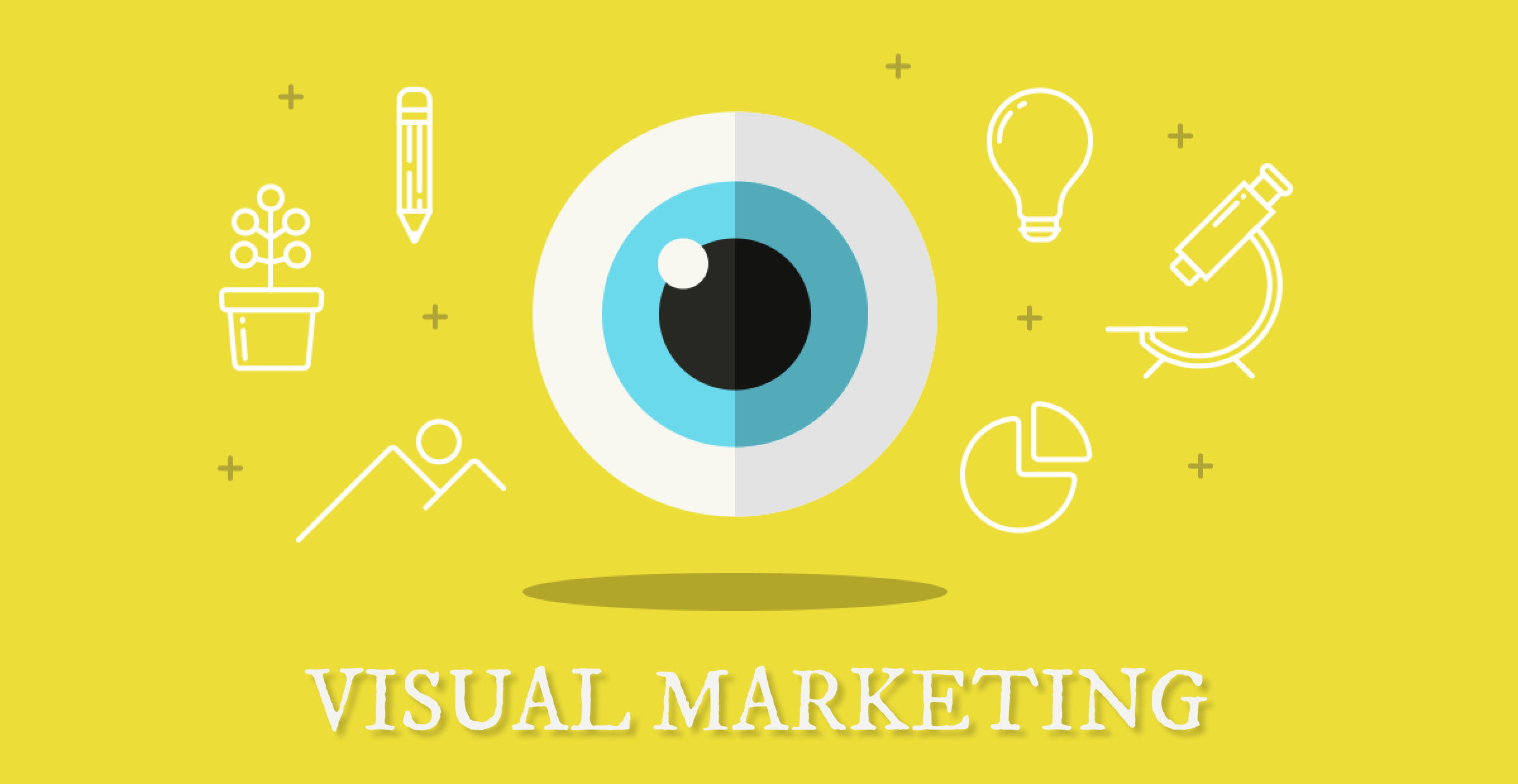 Visual marketing refers to the marketing industry that uses visuals to increase brand awareness. Video marketers create engaging videos such as product demos, tutorials, or commercials to inform the audience about a brand in a pleasing way.
The visual catch the users' attention and is remembered more than the text. The formats can be completely different: graphs, diagrams, infographics, layouts, and presentations of new products. Use visual elements to promote and advertise the company on social networks, on the company website, and on mailing lists.
Video Marketing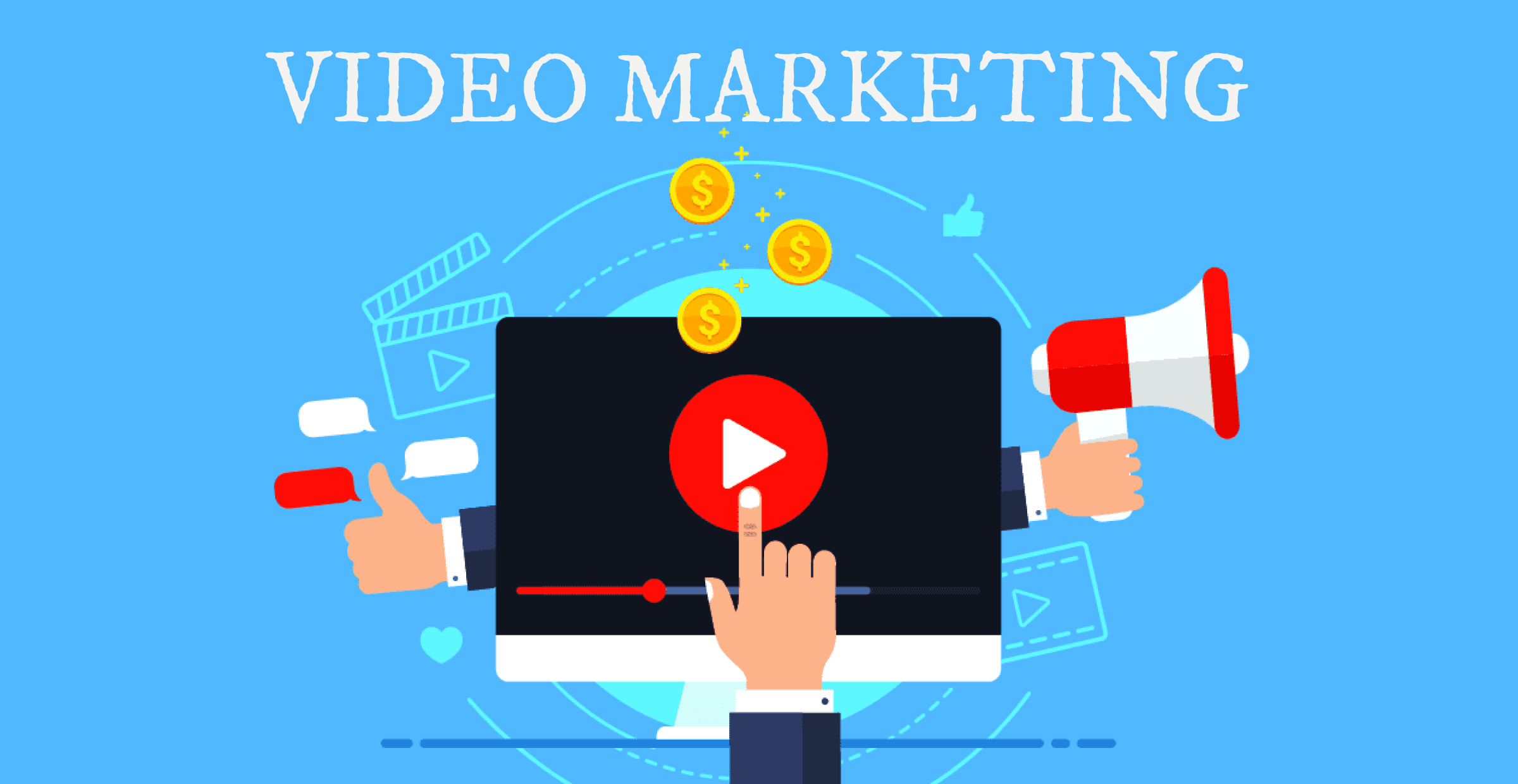 Another great marketing strategy that is especially popular on social media is video marketing. Many people think this is part of content marketing, but Mobupps would like to pay special attention to this type. As the name itself suggests, it involves creating promotional videos, commercials, or video ads.
Why does it work? Product demonstration in video format is perceived by potential customers much better than a dry description in text. In the video, you can demonstrate how your product works and what it can do. Also popular are corporate videos for 1-3 minutes, where you reveal the purpose of your work and company employees and show your achievements.
Direct Marketing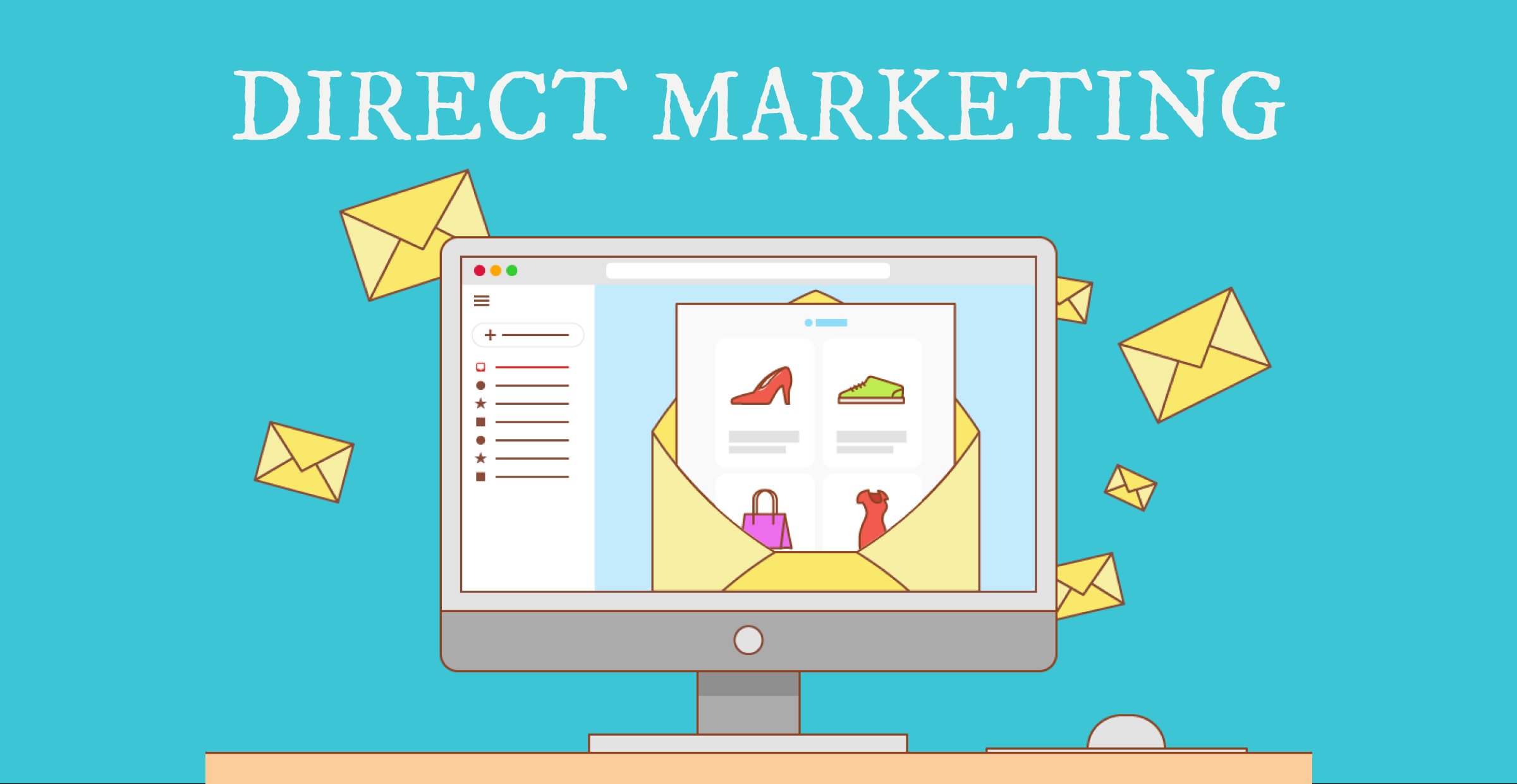 Direct marketing involves sending promotional marketing materials directly to consumers. It targets specific people, brands, or companies to create a new business. This strategy is set up for long-term success. In addition to getting them involved with your brand, you can use direct marketing to increase company awareness or raise sales. You surely need to be creative to get your personalized offer noticed by the user from a variety of other direct marketing materials.
This is a worthwhile opportunity to communicate directly and build meaningful long-term relationships with potential customers. But, it is relevant to note that since you are directly contacting other people or brands, this type of marketing is subject to strict privacy rules.
Outcome
Mobupps, like many other professionals in the digital marketing industry, uses a variety of marketing tools to optimize their clients' marketing strategies. Please read our articles on marketing types in detail. It doesn't have to be limited to one type, you can use a combination of these tactics to reach your target audience and increase revenue.
There is no right or wrong type of marketing. Some are right for your brand. After trying specific strategies, you will come to optimize your investments.
If you don't want to do it yourself, Mobupps knows how to do it for you. We will find what is most suitable for your brand.