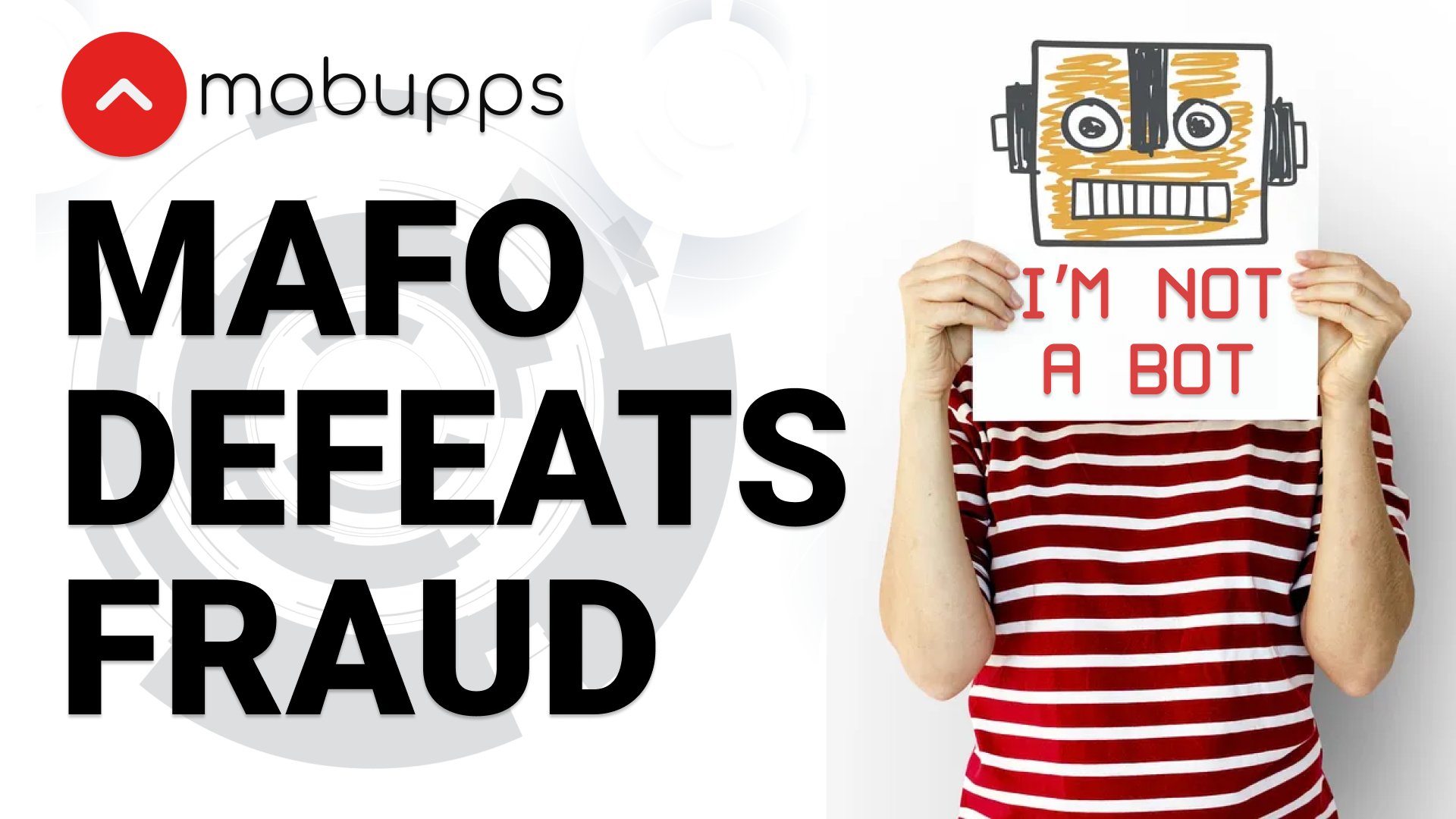 Mafo Will Defeat All the Fraud in the World (Very Soon)
Mobupps is a company where we fight fraud every day. When we win a battle, there are always new reinforcements. This is why we have such extraordinary officers on our team, just like our COO Bella Karsir, who does this job on a daily basis for years, and 24metrics – our biggest ally and tools supplier. This is why today Bella is going to share her personal battles history and observations with you.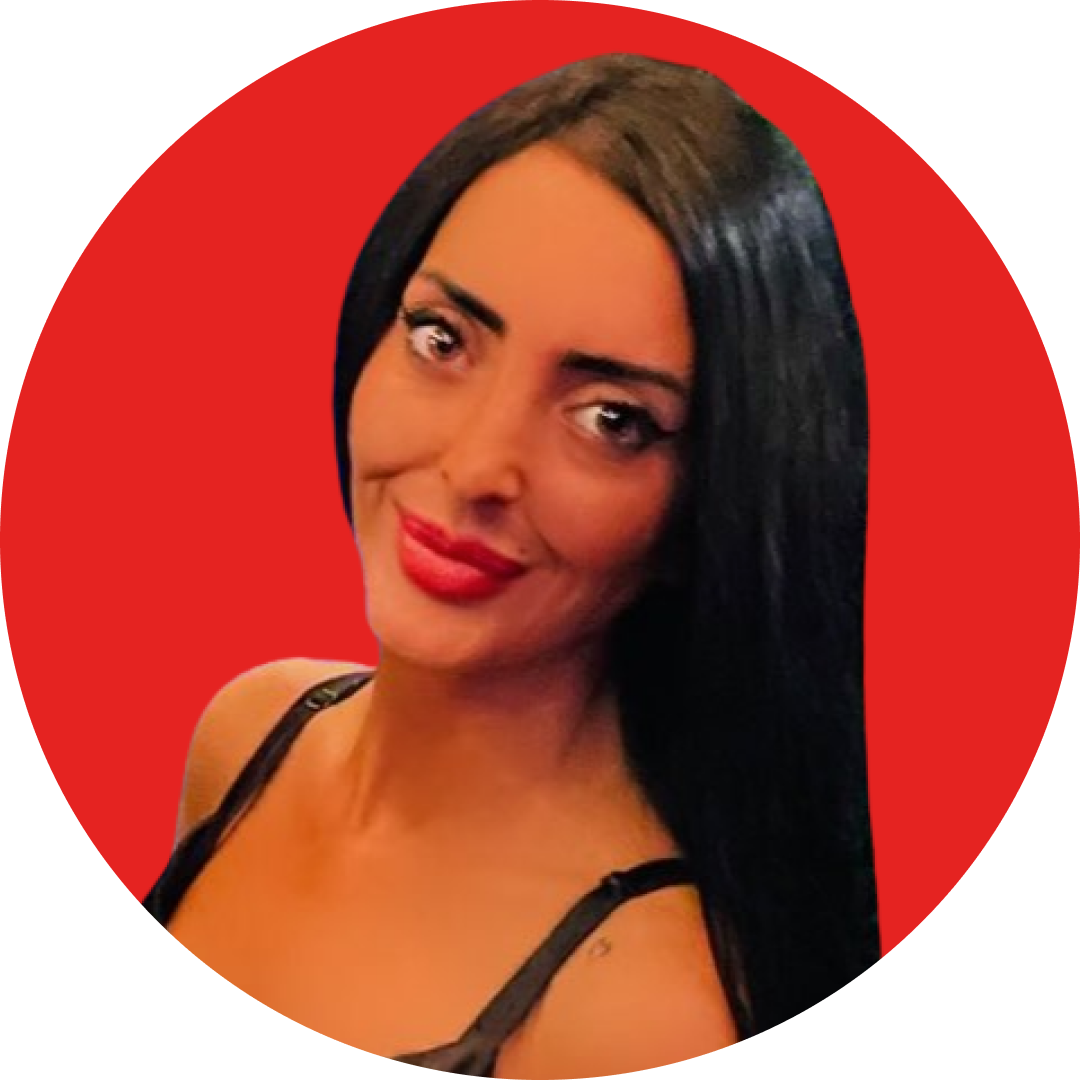 During the pandemic, application usage time and total screen time have increased significantly, while the number of fraud attacks has increased even more. By 2025, cybercrime will cost companies around the world an estimated more than $ 300 billion a year. According to the Accenture Cost of Cybercrime Study, 43% of cyberattacks target small businesses, but only 14% are prepared to defend themselves.
Mobupps would like to share knowledge of the hottest mobile ad fraud trends for 2022 and our solution to this major problem.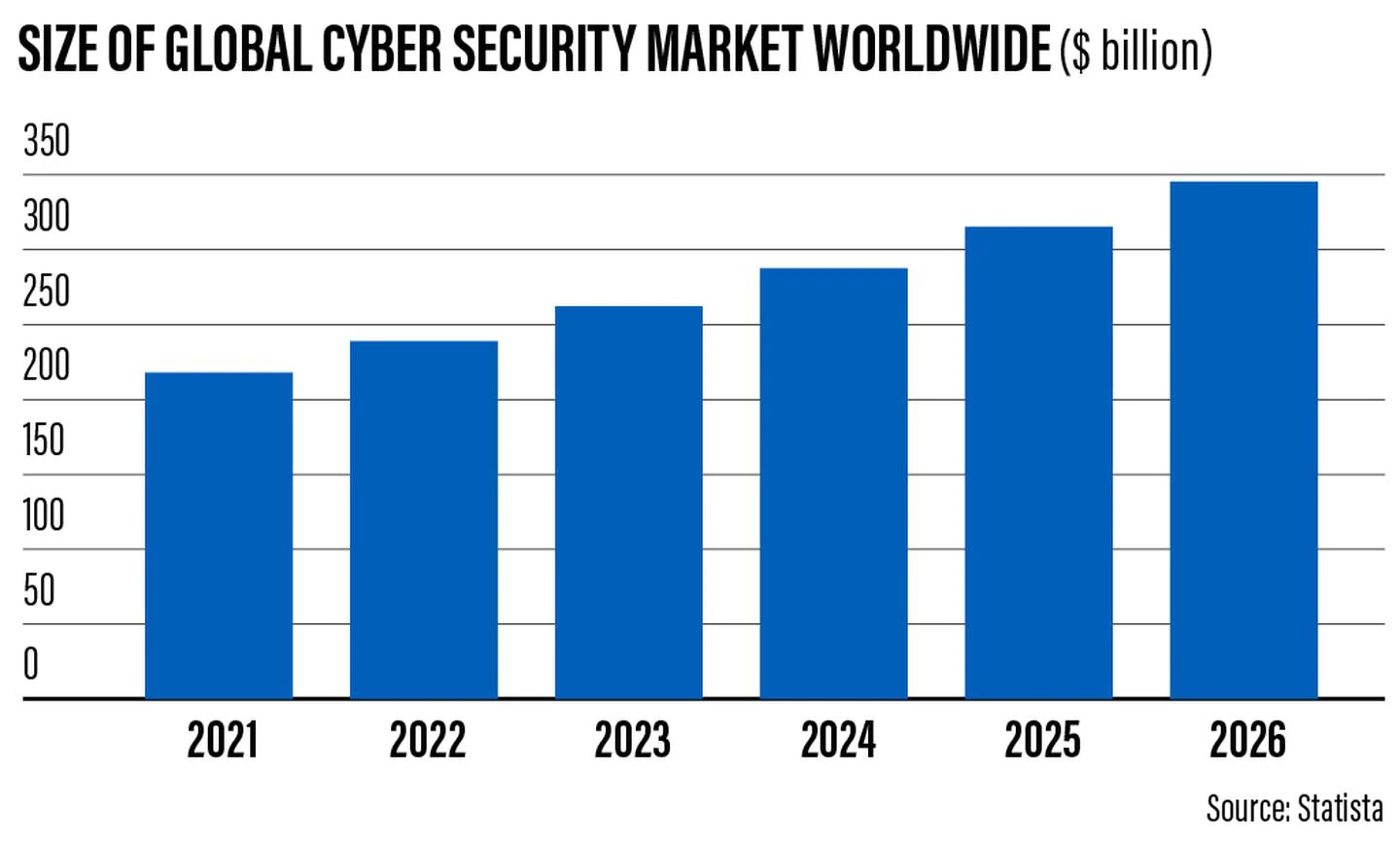 Most common Fraud trends
Trend # 1: Click fraud
Click fraud is the illegal act of clicking on a pay-per-click (PPC) ad to increase a site's revenue or spend a company's advertising budget. Click fraud differs from invalid clicks (duplicate or made by the ad host/publisher) in that it is intentional, malicious, and cannot result in the ad being sold.
In other words, Click fraud = any non-genuine click on the advertisers' paid ads, for example:
Click fraud: Clicks spamming, Clicks flooding, Click bots
Ad fraud
Invalid clicks
Invalid traffic (IVT)
PPC fraud
Trend # 2: Crypto Attacks
The widespread use of digital payments, including cryptocurrency platforms, has increased the cyber threats for fintech companies in 2022, we will see a big increase in the number of scammers trying to improvise with phishing and social engineering to attack cryptocurrency platforms.
Using malware for cryptography and infecting the system for mining cryptocurrency will become a more serious threat this year, and we all need to be warned.
Trend # 3: Real-time payments & Fintech growth = easy fraud!
Faster money = faster fraud. Real-time payments increased by 61% between 2021 and 2022 and are set to rise again by 23% between 2022 and 2025.
From mobile payments, all the way to Buy Now Pay Later – have provided the easiest way for fraudsters to quickly monetize and cash out – converting money to other forms of currency like crypto and then laundering the funds through multiple fraudulently-established accounts.
The speed of real-time payments presents unique challenges to businesses because they often can't be revoked or easily traced, so detection can be more difficult.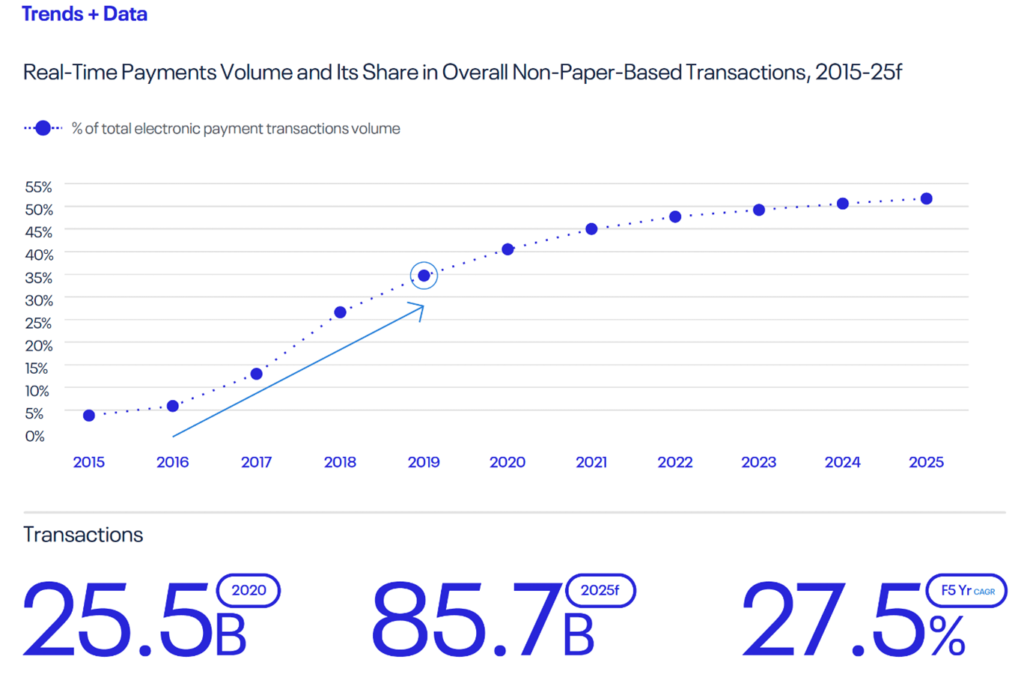 How do Mobupps fight this fraud together with our tools?
Mobupps works with 2 main systems to track and control fraud, Mobupps fraud prevention tools:
Mafo – Mobupps in-house developed technology that uses machine learning and an advanced API to take the fraud battle and ad optimization to a new level of efficiency. There is a separate article about Mafo at the link.
Clickshield & Fraudshield – tools used to prevent click & install fraud with real-time blocking.
Using the right fraud detecting tools such as 24 Metrics + Clicks shields that do machine learning in fraud detection.
Using machine learning algorithms: Fraudulent transactions have specific features that legitimate transactions do not. Based on this assumption, machine learning algorithms detect patterns in financial operations and decide whether a given transaction is legitimate. Machine learning is currently the most promising innovative tool that can help companies prevent fraudulent operations.
Analyzing fresh data on fraud protection trends on MMP platforms such as Appsflyer, Adjust, Branch to be able to align with the industry.
Our algorithm monitors the behavior of each Ad click and determines whether it is fraudulent or real.
Click Spam Detection on Click Level only – It does not require Conversion Data and of course, will work with Skad.
Add signature validation to clicks to avoid fraud liabilities so fraudulent clicks aren't attributed to your ad network.
Validating Click signature from the users matches the ad network – In order for an ad network to ensure that clicks attributed are not from a fraudster creating fake clicks, ad networks should sign their clicks with signatures, the signatures enable us to validate the clicks and see that the click information hasn't been manipulated by fraudsters.
Some interesting facts on Clicks fraud no one will tell you: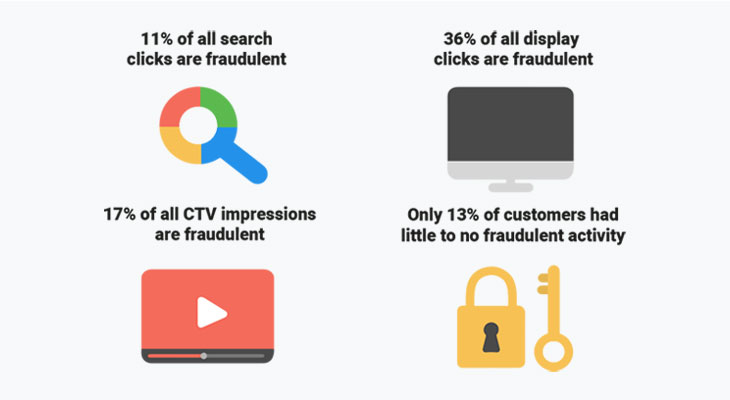 The average rate of invalid or fraudulent clicks across the world is around 14% – 19%, depending on the Geo and vertical of the app
Around 90%, of all pay per click ads, are affected, to some degree by click fraud
Paying for ad clicks through outsourced clickers, payouts have reached Millions and have shown an increase in traffic of up to 40% in the past six months in the global economic & during COVID-19
There is a huge market of general buying of bot traffic that represents the underground market. Searches for 'buying traffic for websites' yields will show you thousands of results on Google
Direct revenue schemes / PTC (paid-to-click) sites are a key underground industry. They pay thousands of people to click on ads – basically based on profiting from advertisements clicked on by visitors, generating payment for spoofed views of ads.
Click Farms – They migrate to online/mobile platforms. The majority of the click farms remain housed in low-cost regions like South East Asia or India, where the authorities have run crackdowns on click farm operations, sometimes recovering hundreds of thousands of SIM cards used to validate accounts.
Average small business can lose more than $15,000 a year to click fraud, Big businesses can lose up to millions a year
The underground ad click economy continues to grow – more than 2000 clients across all industries and can affect up to 15% of interaction on paid campaigns.
Conclusion
In our innovative digital world – Fraudsters are taking advantage of the rise in mobile traffic and attacking across multiple touchpoints. App developers and big agencies like Mobupps must remain informed and vigilant if we're to evade fraudsters and their endless attempts to steal the ad spend. 
Please make sure that ad clicking is from genuine resources, and work with click fraud prevention tools that fight anti-click fraud. But if you need someone to hold a torch in this field, our Mobupps team is always ready to help. These buttons should work, but I'm not sure, try testing them out.