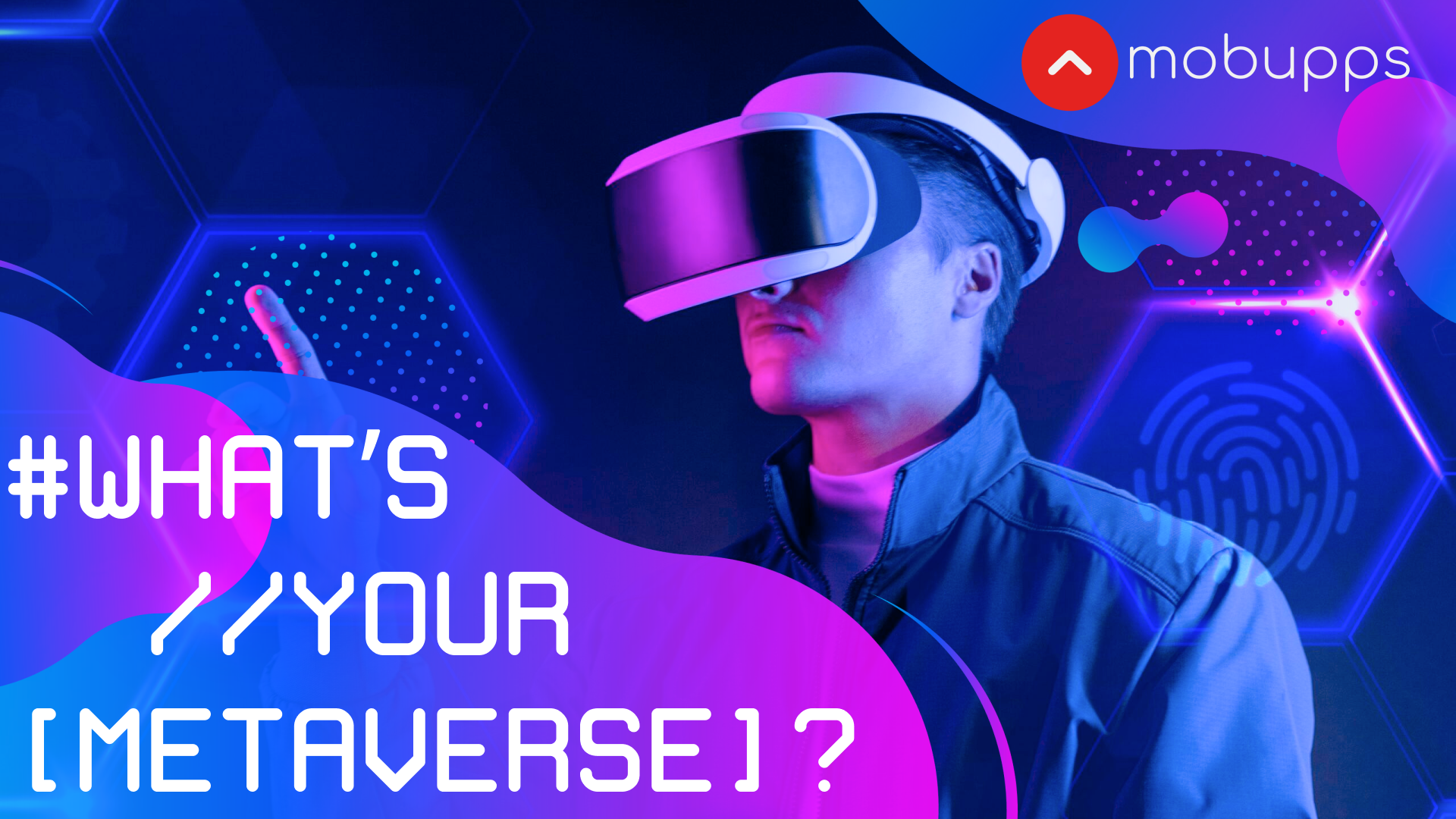 Metaverse Big Bang Is Happening, Ready or Not
The Metaverse has recently received a lot of support from Facebook, now known as Meta, which is investing $10 billion in its ambition. While Facebook itself says the payoff won't be immediate and top executives have widely differing expectations, other big tech companies, including Apple, Google, and Microsoft, are working on their versions of the concept.
The rather vague meaning of the Metaverse refers to the many shared spaces and assets that people can access over the Internet, sometimes using virtual and augmented reality devices, as well as interacting with each other and buying virtual goods.
Mobile gaming, VR, crypto, NFTs are the new vision of the Metaverse. Advertising companies are increasingly creating gaming and entertainment divisions as a gateway to the Metaverse. In 2021 brands have already launched several initiatives to stake their claim in the Metaverse, minting NFTs, exploring smart contracts, and building the Metaverse and Web3 experience. Brands that want to be successful on the latest version of the web need to rethink their approach to digital marketing.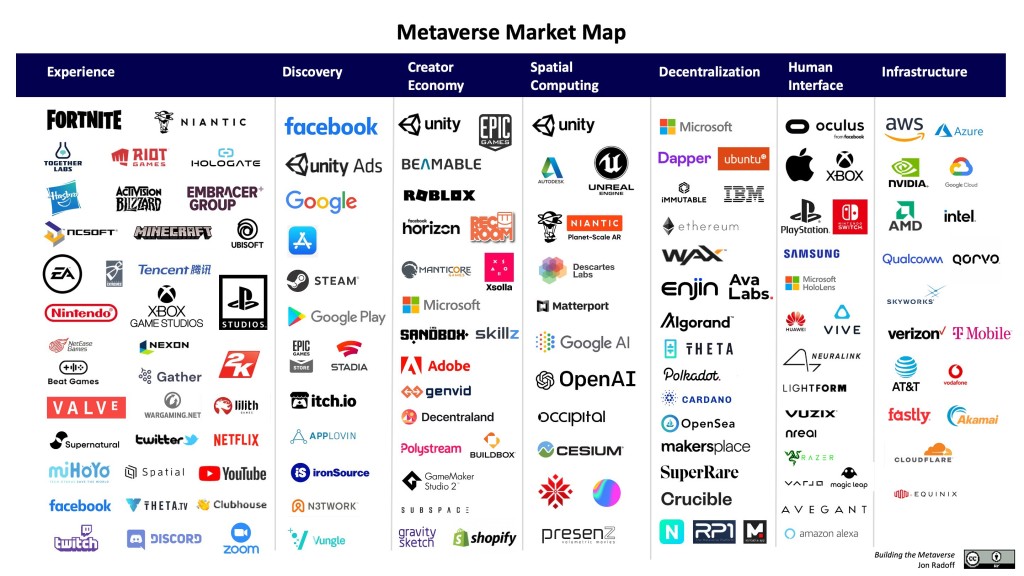 What the top executives are saying about the "Metaverse" and what are they going to do with it?
The "Metaverse" has become one of the most discussed topics for executives, analysts, and investors. While most are still not quite sure what exactly the Metaverse is and how it functions, we have prepared for you the opinions and statements of the leaders of large and well-known companies.
Facebook's recent rebranding to Meta has helped raise awareness of the Metaverse and made it the subject of the global conversation.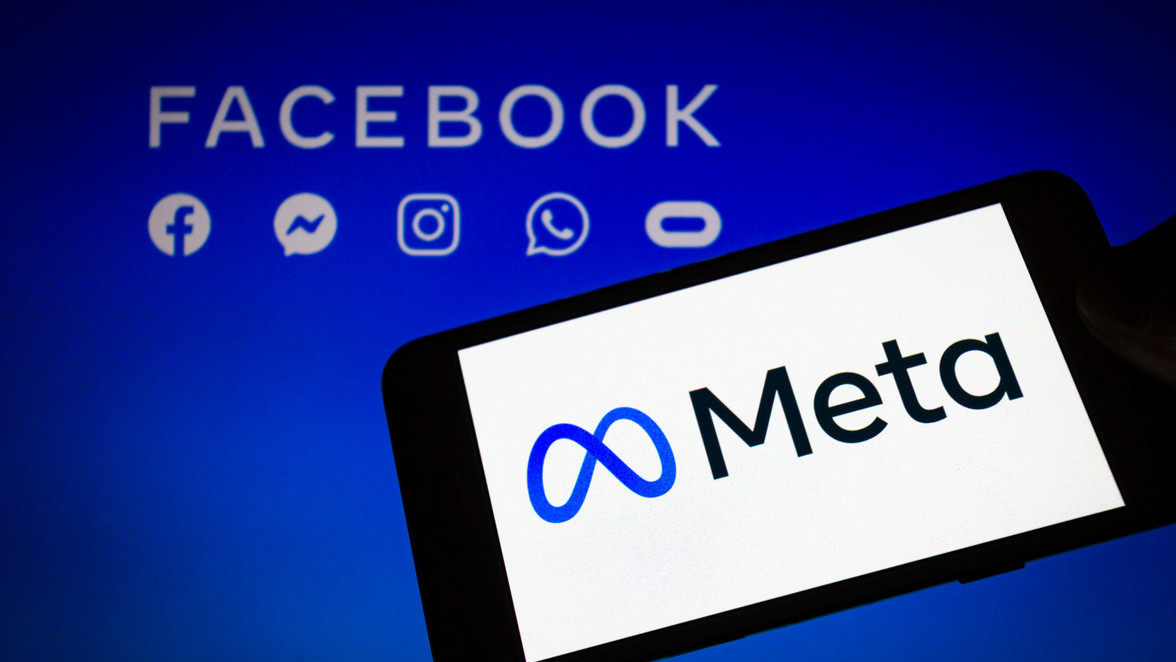 "The best way to understand the Metaverse is to experience it yourself, but it's a little tough because it doesn't fully exist yet," CEO of Facebook, Mark Zuckerberg declared. Zuckerberg previously stated that Meta's first venture will focus on creating a virtual reality workspace where employees can interact in virtual meetings. "You can think about the Metaverse as an embodied internet, where instead of just viewing content — you are in it," Zuckerberg told.
Some companies are divided over whether this represents a real virtual space or is just a concept, while others are unsure if the Metaverse will ever actually exist and fear foggy technology. Analysts at Morgan Stanley said the Metaverse could represent an $8 trillion opportunity, but it won't be easy to get people interested in it.
Companies are willing to invest heavily in the Metaverse, even if they don't fully understand it yet. It is expected the space to be worth $800 billion by 2025, according to The Information, and companies plan to expand their products and services in the experimental virtual space.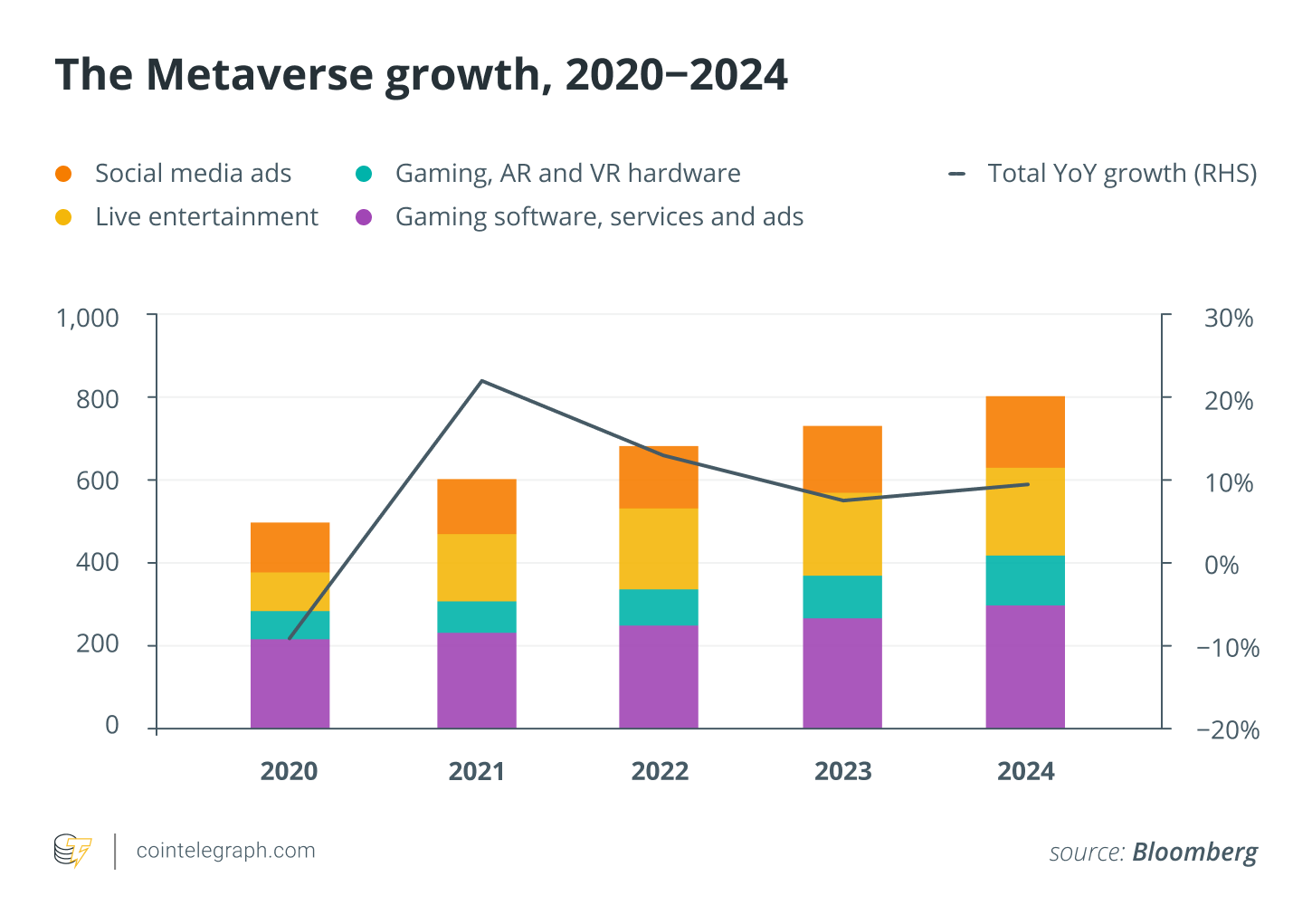 "I think the Metaverse can take many forms, but ultimately, it is an audiovisual experience," CEO of Dolby laboratories Kevin Yeman mentioned.
"Recently, we have seen an accelerating trend of real-time engagement in an extended reality environment, creating the infrastructure of the Metaverse. We plan to further enhance our capabilities in these areas and become an instrumental infrastructure provider for the Metaverse", commented by CEO of Agora Inc. Tony Zhao.
"Metaverse is a concept, it's not a product. When we talk about Metaverse, we think this is not something that can be done by a singular company. You need to have massive content production capability to produce another world," Bilibili CEO Rui Chen said, suggesting elements of the Metaverse have existed for a long time, but companies are only now jumping on board.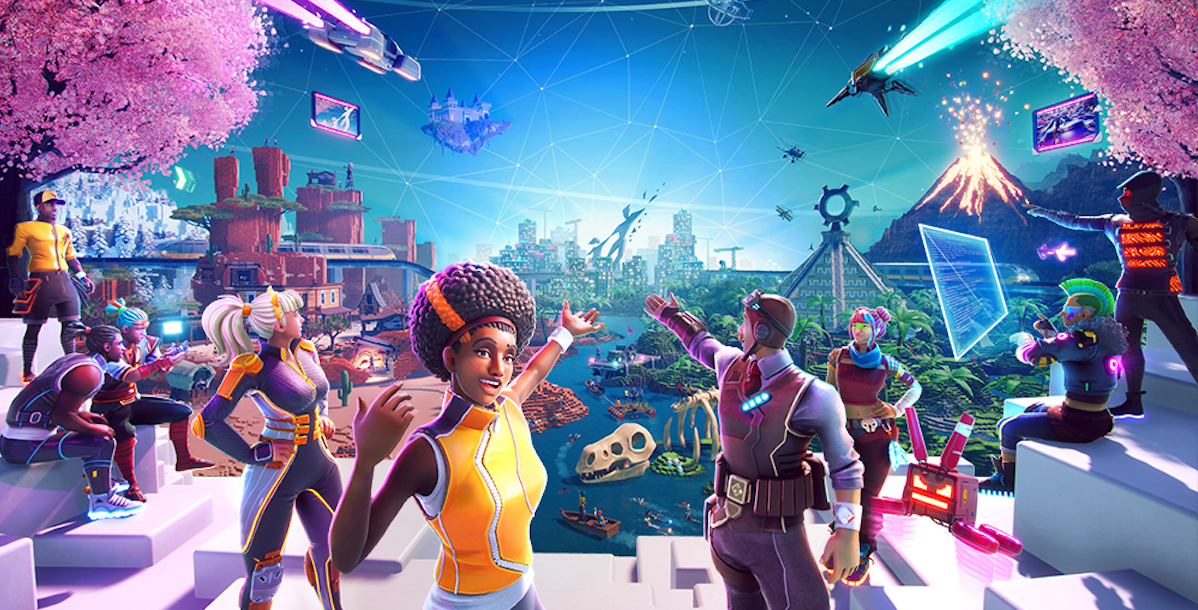 Roblox is often cited as an example of a potential Metaverse model. Roblox CEO David Baszucki said that the company aims to "really participate in inventing and shepherding the Metaverse in an innovative way."
"When we think about the Metaverse and what Roblox is, we do think of it as a utility," Baszucki said.
According to chief product officer Manuel Bronstein, the company aims to connect more than 1 billion people in the Metaverse. According to chief commercial officer Craig Donato, advertising agencies will also be represented in the Metaverse.
Metaverse predictions for 2022
1. The Metaverse is expected to sign a billion users in the next ten years and eventually generate more than $ 1 trillion in revenue.
2. The popularity of NFTs will grow at a tremendous rate and will attract a much more diverse consumer base.
3. Games will remain the gateway to the Metaverse, and VR and AR will gradually move closer to games in terms of popularity.
4. Quick Commerce and eCom will thrive in the Web3 world.
5. Meta-influencers will be the new growth channel.
6. Brand content will come out on top and content creators will be more in demand than ever.
Opportunities for Advertisers
Metaverse will have its unique ad formats with full marketing attribution so advertisers can track traffic and invest wisely. Mobupps are actively working with the promotion in social networks and applications, so we are confident that our team will achieve high results in the Metaverse.
Brands will benefit from:
1. Virtual reality billboards
The integration of VR billboards can increase brand engagement.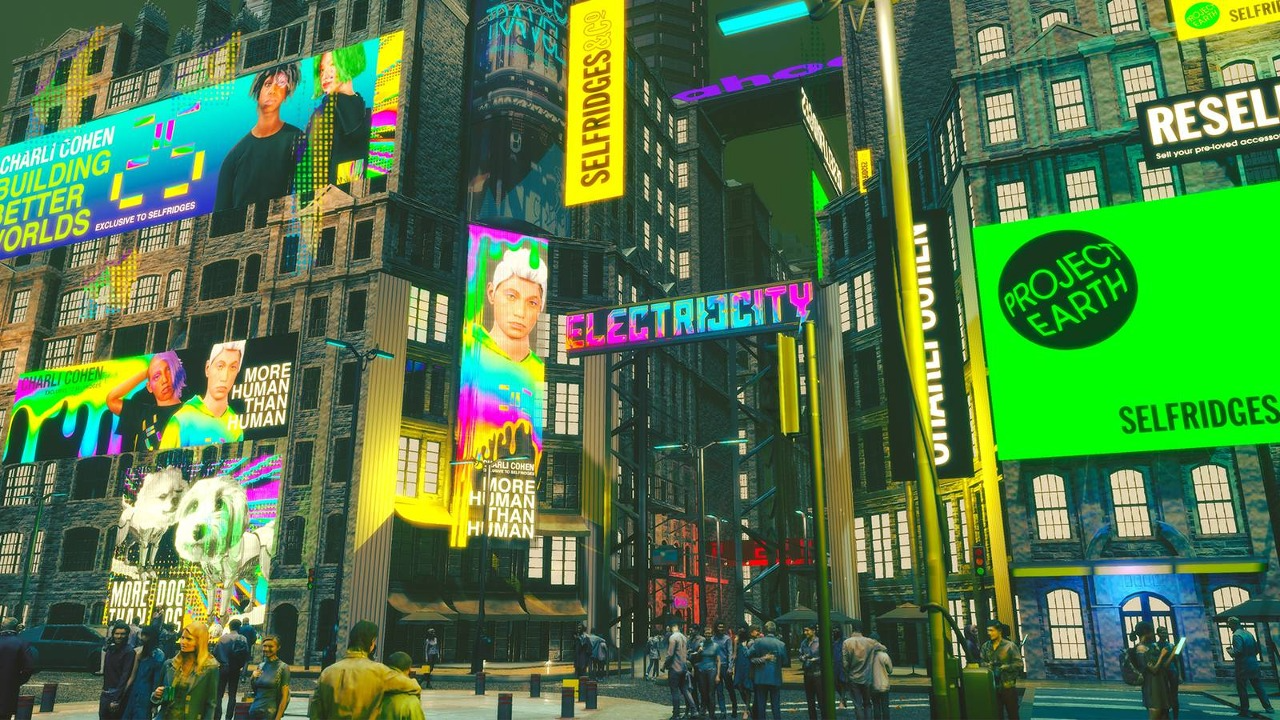 2. Promotional content on social networks
The social media user feed consists of sponsored and organic content that can be played in multiplayer VR spaces. By doing so, you can share your ads with your affiliate network.
3. Product placement in VR games
Product placement is inevitable as more and more VR games are created for the Metaverse. This strategy has already been used with great success in various games, where sponsored locations have appeared to attract attention.
4. Generation of Robot Influencers
New technology in the Metaverse is digital humans, which are essentially humanoid robots with artificial intelligence in 3D. In the future, brands will be able to create their own leaders and promote ads through influencer marketing.
5. Immersive native advertising
Native VR advertising is the most promising for Metaverse marketers. Brands can create a holistic vision that allows users to interact with their products and make purchases without leaving the Metaverse.
Do you want to get into the Metaverse?
Look for interest in the Metaverse to make deals this year. This opens up huge opportunities for brands, marketers, and advertisers. The Metaverse will provide new revenue streams through advertising, digital events, e-commerce, and hardware.
Experts believe that the Metaverse will be the next step in our digital evolution, bringing new risks and opportunities along with new software and hardware. In the context of advertising and marketing, the Metaverse can be defined as a permanent, three-dimensional, and virtual space where users can spend their time and can be targeted by brand-related content and sales promotion tactics. Mobupps already has experience with similar concepts, and our team is actively starting to experiment in this direction.
Mobupps fully agrees with Bilibili CEO Rui Chen that the Metaverse is a concept, not a product. Elements of the Metaverse have existed for a long time, companies need to implement the Metaverse into their product. Our company will focus on the markets of our partners around the world and an audience interested in your product.
To our mind, the potential of the Metaverse to influence marketing strategies is limitless. It will become a place where a huge range of activities, businesses, and even entire economies will co-exist, mixing the real world with a digital, virtual world that will be constantly iterated towards its next version.