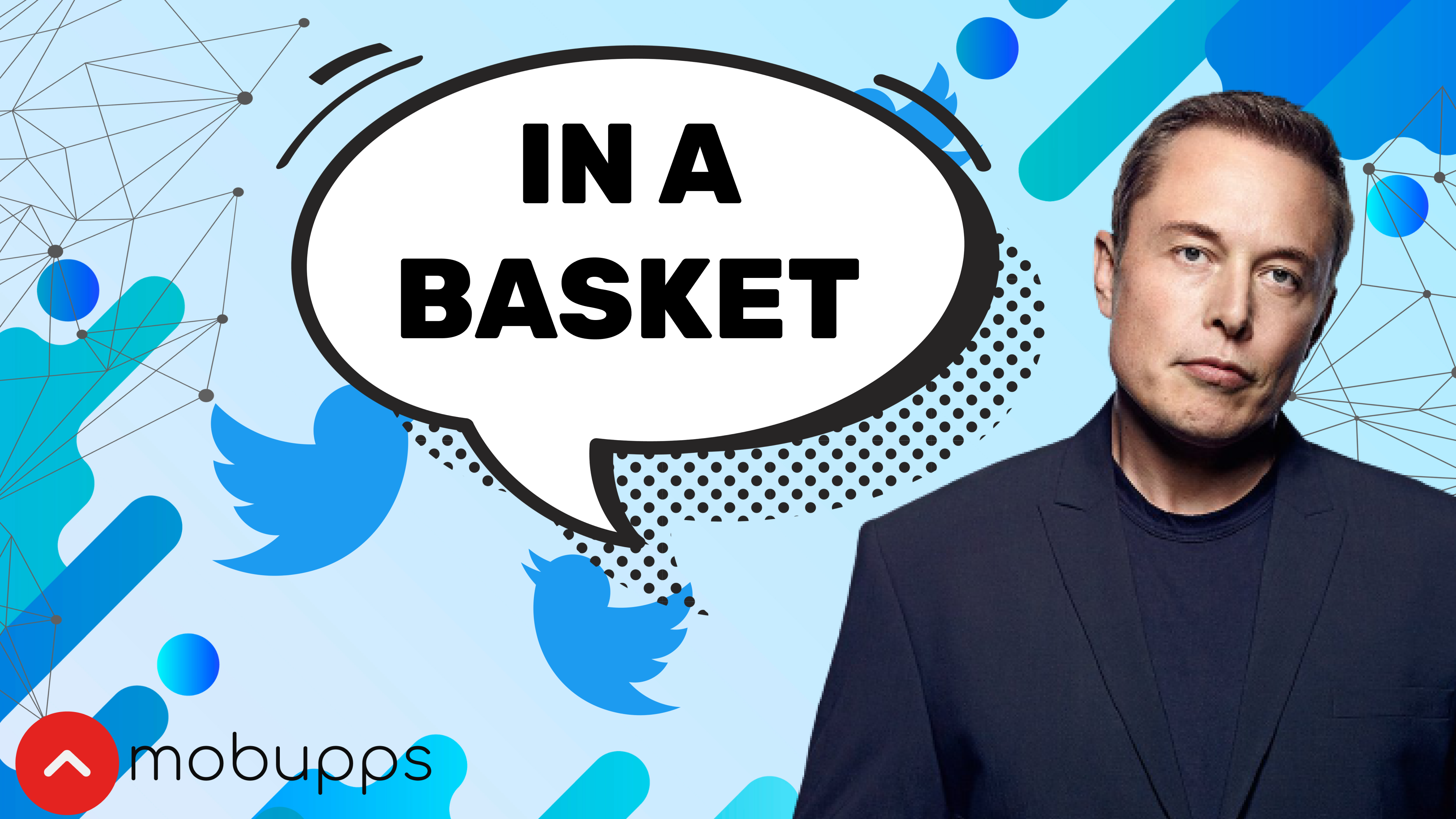 A new era of advertising will (probably) come with Twitter.
Not too much of marketers consider Twitter as the best advertisement platform. There is not too much going on, except branding campaigns and B2B activity. Jack Dorsey, the founder, had 2 attempts of being a Twitter CEO and making this huge and extremely popular platform to become profitable, appropriately to its influence. But acknowledged he failed. We all know how much he cared for Twitter, and now Twitter is becoming a private company, which means possibilities of faster growth, innovation, and progress.
There are very few people in this world who could afford this and only one who has Jack Dorsey's support ongoing all-in. Let's analyze what's going on with Twitter advertisements right now and what can change in the nearest future.
"Twitter has huge potential. I also want to make Twitter better than ever by adding new features to the product, making algorithms open to increase trust, defeat spam bots, and authenticate all people," Musk said in a statement announcing the deal.
The move comes as Twitter is facing increasing pressure from politicians and regulators over the content that appears on its platform.
So, what do we know about Twitter marketing?
Twitter is one of the largest social networks on the planet. It is the place where public conversations take place, new trends are born, and where people come to find out what is going on in the world.
With a total of 1.3 billion Twitter accounts, in the Q4 of 2021, Twitter had 217 million monetized daily active users (mDAUs) posting 500 million tweets every day.
As such, it is an indispensable tool for marketers looking to build brand awareness, connect with their customers, and gain valuable insights.
As of April 2021, Twitter's largest demographic consisted of users between the ages of 25 and 34. They made up 38.5% of the global Twitter user base.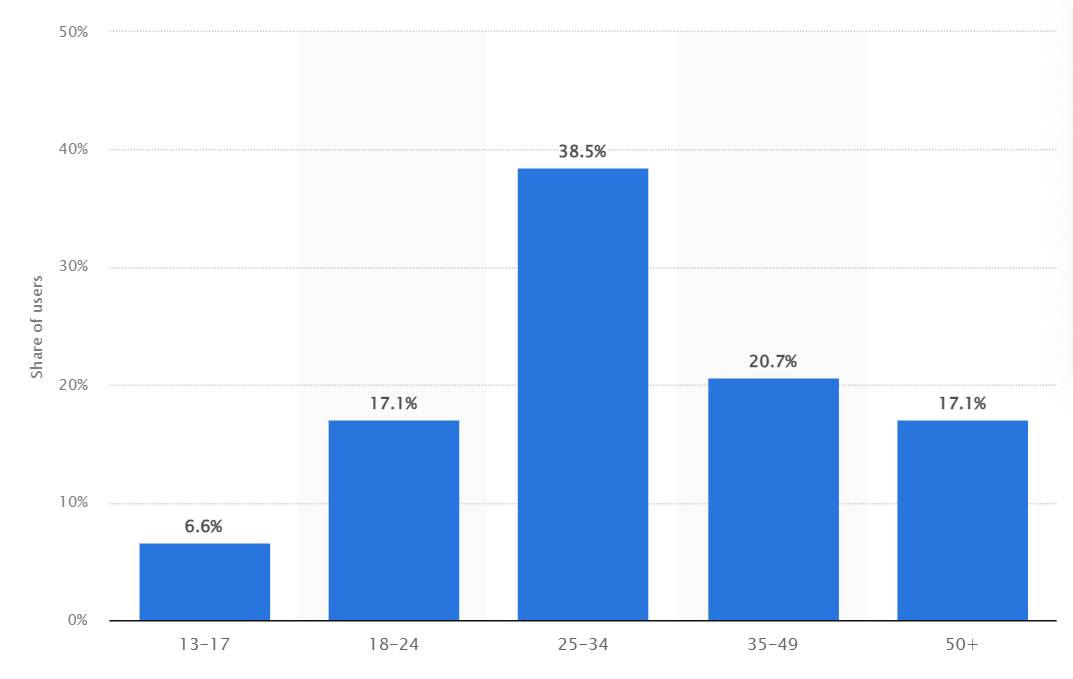 In February 2021, 42% of Americans aged 18 to 29 used Twitter, making them the largest social media platform audience in the US. This age group was followed by American adults between the ages of 30 and 49 (27%).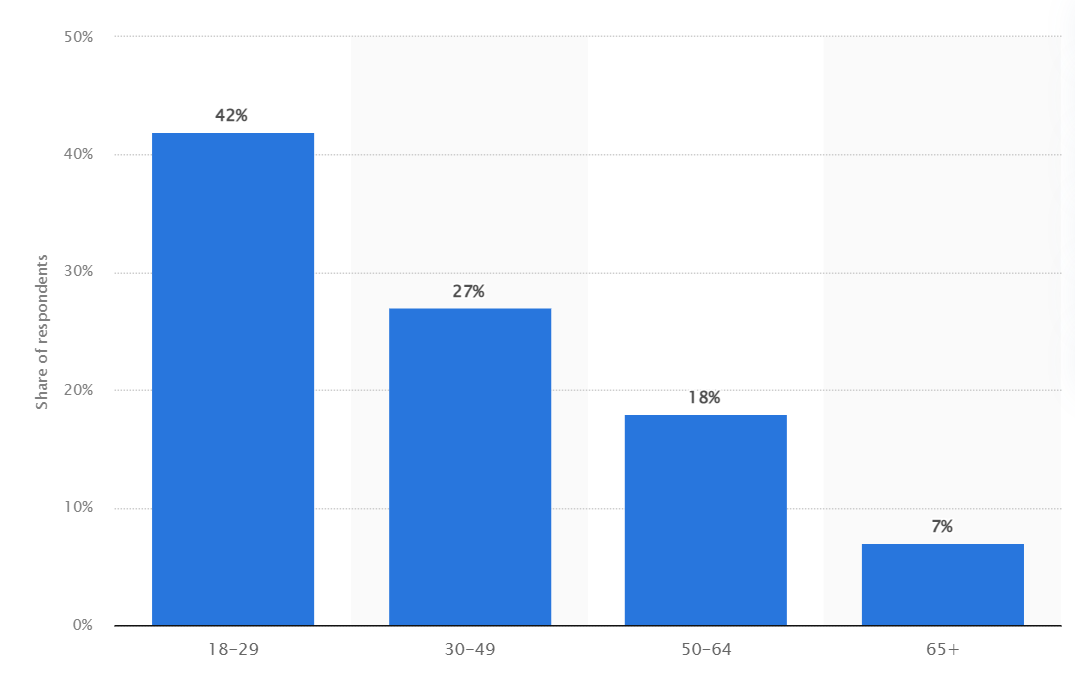 82% of B2B content marketers use Twitter. This is based on data from the Content Marketing Institute and is the number of marketers who used the organic content marketing platform in 12 months. Only LinkedIn is more popular — 96% of B2B marketers use it.
On average, 164 million ads are shown on Twitter every day. This is why people spend 26% more time watching ads on Twitter than on other social platforms. Also, Twitter has a 40% higher ROI than other social networks.
Third-quarter revenue of the last year was $1.28 billion, up 37% year-over-year, reflecting strong performance across all major products and geographies.
Twitter has continued to improve its brand and direct response offerings with updated ad formats, improved targeting, and better measurements. Income product improvements, strong sales performance, and strong demand from advertisers boosted ad revenue growth.
Total advertising revenue was $1.14 billion, an increase of 41%. Data licensing and other revenue totaled $143 million, an increase of 12%.
Total US revenue was $742 million, an increase of 45%. Total international revenue was $542 million, an increase of 28%, or 27% on a constant currency basis. Japan remains the second-largest market, growing 20% and contributing $159 million, or 12% of total revenue in Q3.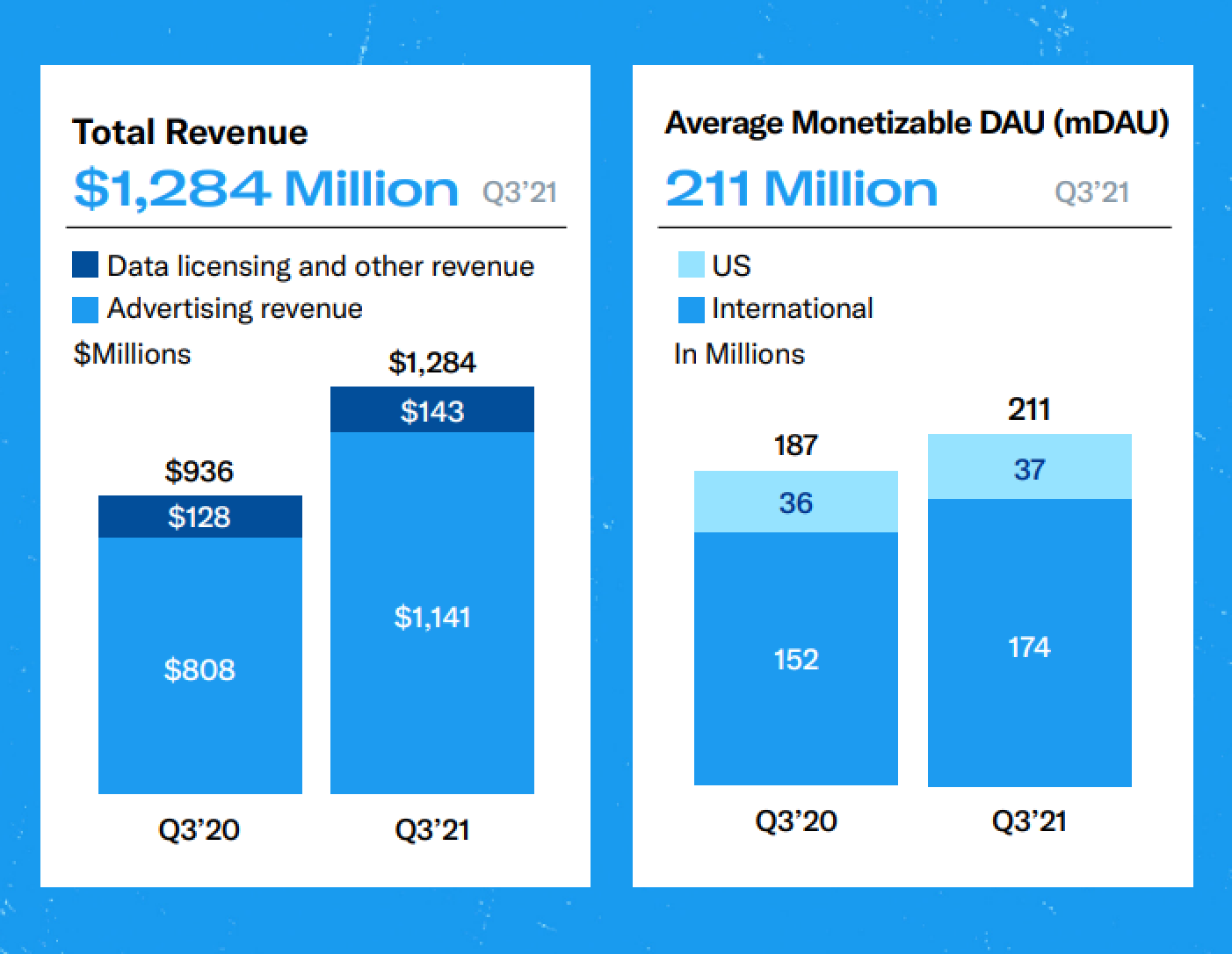 What changes await us in Twitter after it becomes a private company? Let's review it!
Edit button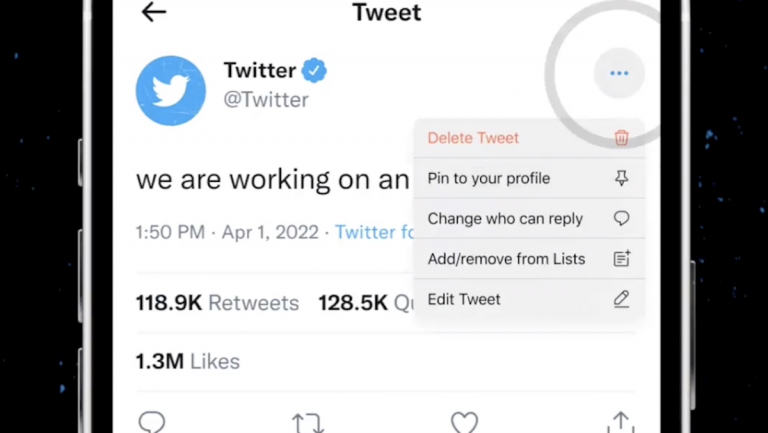 One of the most requested product changes among Twitter users is the edit button. Other social apps such as Facebook and Instagram can change content after it has been posted.
Elon Musk supports giving people the ability to change the content of tweets. Some experts fear that the addition of an edit button function will be used as a weapon by attackers who can use it to cover up insults or to manipulate people. But others say the tweet editing feature can be used to fix typos, as well as display the edit history to keep the original content intact.
2. The war with "armies of bots"
Elon Musk called spambots "the most annoying problem" on Twitter. The bots that are flooding user channels and promoting cryptocurrency-based scams these days will be cracked down on.
Twitter already has a rigorous process for weeding out fake accounts: the company uses software during the registration process to detect automation patterns. But bot creators are becoming more sophisticated and many manage to get through Twitter's censors undetected.
Meanwhile, it is much more difficult to detect manual fakes, when real people create fake accounts to spread misinformation or deceive people.
For now, Musk thinks the best solution to the bot problem is to authenticate "all real people," or openly link accounts to other personal identifiers, whether it's a phone number, email address, or photo.
Mobupps's opinion on spambots is the same as Elon Musk's. That's why we work with an in-house technology MAFO that helps to block advanced forms of fraud such as Click Flooding, Bots, and Emulators.
3. Opening the Twitter algorithm to the public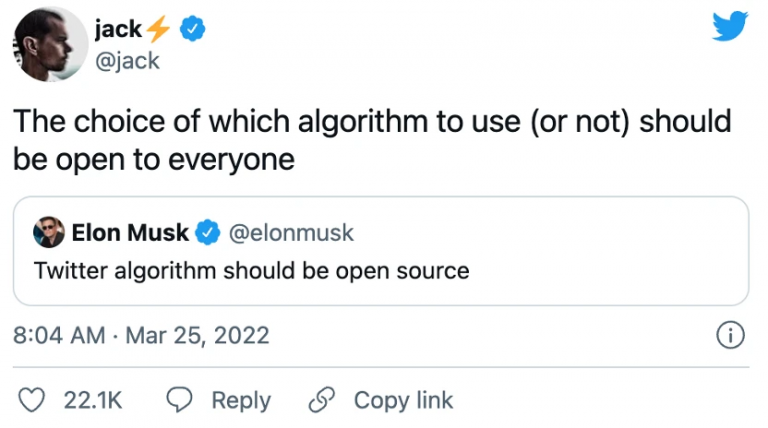 Often what people see on social media is the work of complex and secret algorithms of big technology.
Elon wants Twitter to open source its algorithms. This means publicly speaking about the decision making which tweets are shown to users and which are not.
If someone's tweets are "underlined or downplayed, that action should remain obvious," Musk told a TED conference. Most experts, including Mobupps, generally agree with him, especially after Facebook posts in 2021 that showed how malformed algorithms can have disastrous consequences.
4. Paid subscriptions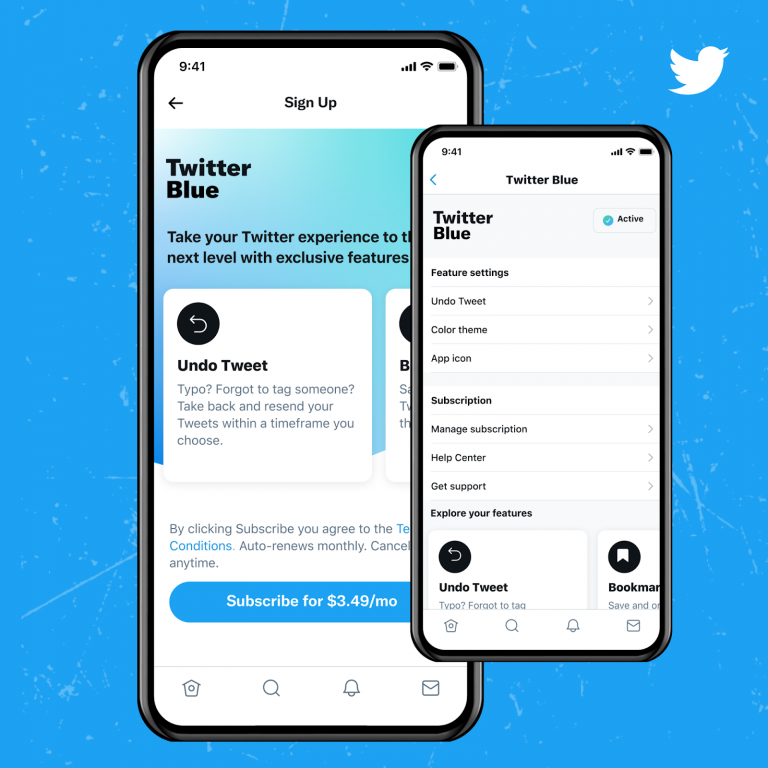 Nearly 90% of Twitter's revenue comes from advertising. From the moment a company goes private, it won't experience the same shareholder pressure to continuously increase advertising revenue.
In a now-deleted tweet, Musk advocated removing all ads from Twitter, writing: "The power of corporations to dictate policy is greatly enhanced if Twitter depends on advertising money to survive."
Last November, the company released its first Twitter Blue consumer subscription package, which costs $3 per month for access to "premium features."
Musk has supported the subscription model but wants it to be cheaper than it is now. At a TED conference, Elon said that his interest in Twitter is "not a way to make money." But he needs the platform to continue to generate revenue because he paid for more than half of that with funding from Morgan Stanley and other institutions. To pay off his debt, he will likely need to not only maintain Twitter's ad revenue but also increase it.
What do these changes mean for global advertisement?
Twitter is going on a much faster track right now, and we need to consider this platform as the possible leader in this lightning-fast-changing world. Big risks usually end up with big success or even bigger fail. But at this point, success seems like a much more serious option.
As usual, Mobupps team is monitoring this situation very closely, and we are always open to chat and communication.